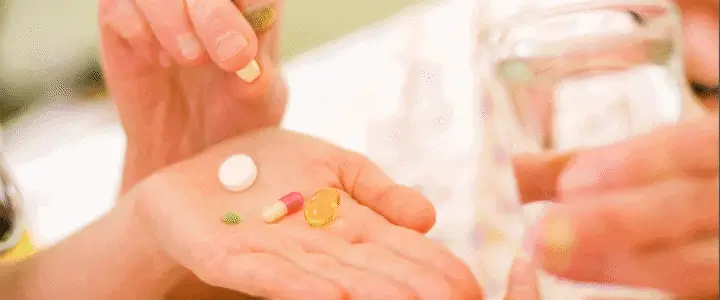 A Career as a Certified Medication Aide is one way to further your studies after graduating as a CAN and acquiring some health care experience. Prospective students completing education can find work in one of many medical or social institutions such as long-term care homes, hospitals, and medical clinics as well as correctional facilities. Here you can read about the education and certification requirements to become a Medication Aide and help you decide if this is the right career for you.
Education Requirements for Certified Medication Aide
1 – Find an Approved Training Program
After deciding to further their studies in Medication Aide, students will need to find a program approved by their state's Board of Nursing. A comprehensive list of courses has been prepared by the National Council of Boards of Nursing and is available here.
How long does it take to train as a Certified Medication Aide?
Most programs last one semester and are administered by community colleges, technical schools, and online schools.
The curriculum is very diversified with subjects about medication administration, legal, patient communication, taking vital signs and prevention of infection. Clinical hours experience is normally included as well as supervised practice.
2 – Pass the MACE Exam
The MACE exam is the national standard certification examination for Medication Aides. The National Council of State Boards of Nursing is the organization behind it and is responsible for administering centrally with the help of Pearson Vue electronic examination centers.
For more information about the exam, you should contact the NCSBN or visit their website, or the Board of Nursing from the state where you want to become a Medication Aide, a list of contacts is provided here.
3 – Enter the Workforce
After graduation and passing the MACE exam, professionals are in conditions to start work as a Certified Medication Aide. The Bureau of Labor Statistics predicts a growth of 20% per year for nursing assistants and orderlies. With extra education and experience, Medication Aides should have even better prospects.
Places such as long-term care homes, correctional facilities around the country and hospitals are usually the workplaces in need of such professionals and CMAs will need to work under the supervision of a registered nurse (RN) or physician.
Additional Requirement
Additional education requirements to start training could be a high school diploma or GED equivalent. Clinical hours, as well as classroom experience, might also be required to sit the MACE (Medication Aides Certification Exam).
It's also common that candidates entering the profession to have a CPR, AED & First Aid certification and to pass a background check due to the nature of their work.
Job Outlook
It was already said here that CMAs have an excellent job outlook according to the Bureau of Labor Statistics. Candidates can expect to earn $18,733 – $31,103 according to the website payscale.com.