Nursing Specialties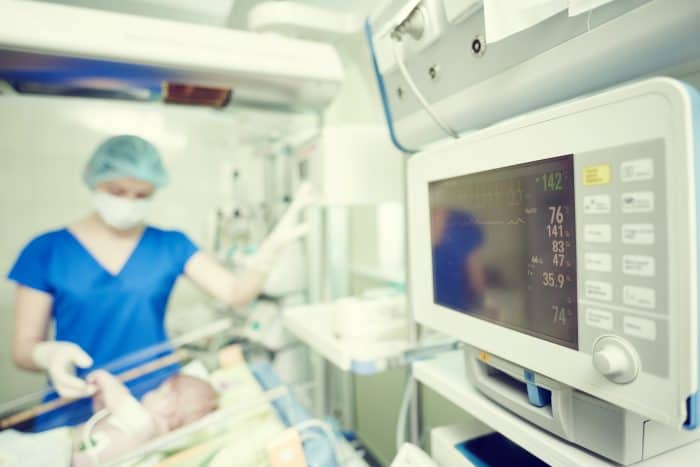 With almost 3,000,000 registered nurses in the United States, nursing is one of the fastest-growing fields in the nation. In fact, the demand for nurses across all nursing specialties is so high that healthcare providers facing a shortage of employees.
There are many different sub-specialties for practicing nurses to choose from. While some may take more education and offer a higher grade of pay, others may be more ideal for those with busy schedules. Whichever field an aspiring nurse decides to take, one thing is for sure; the availability of jobs will be plentiful, and the annual salary is impressive even at an entry level.
Specialty Nursing offers a wide variety of sub-specialty certificates to practitioners who excel in particular areas of healthcare. Becoming a certified specialty nurse takes time, dedication, knowledge, and experience, and is a worthwhile goal many nurses work towards.
To be deemed a specialty nurse means you have gone above and beyond in your line of work. You will be considered an expert in the field and sought after for advice and assistance by other aspiring nurses. You will have the ability to be a doctor's go-to nurse, working side by side with some of the most prestigious physicians in the field.
Alongside the endless job openings, high esteem, and excitement that is enjoyed by specialty nurses, they also enjoy a substantial pay difference in comparison to general practicing nurses.
There are a variety of specialty nursing jobs to choose from to capture the interest of any nurse looking to expand on their career and knowledge. There are over a hundred fields available, with options ranging from surgical, clinical, women's health, and even emergency; all providing excitement and new opportunities every day.
Specialized Nursing
Labor and Delivery Nursing
A labor and delivery nurse keeps a close eye on the mother's health during labor. The nurse also pays close attention to the fetal heartbeat monitor. Because the labor and delivery process can be quite long, and there are many details to keep track of, this nursing role requires stamina and fortitude.
Pediatric Nursing
Pediatric nurses provide preventative and acute care in all settings to children and adolescents. Pediatric Nurse Practitioners (PNPs) perform physical exams, diagnose illness and injury, and provide education and support to patients' families. They often work in the Pediatric Intensive Care Unit (PICU) with pediatricians and other health care providers.
Critical Care Nursing
As a dynamic, rapidly growing field, critical care nursing is a good fit for lifelong learners who are focused and detail-oriented. By helping patients through some of life's toughest moments, you'll do meaningful work that makes a lasting impact. Emotionally resilient, energetic, caring individuals with strong communication skills make great critical care nurses.
Intensive Care Unit Nursing
ICU nursing can be a tough position should you choose to pursue a career there as a critical care nurse. Demand remains consistently high over the years, and the field is competitive, but high acuity and critical care nurses are in high demand, and finding a position isn't as difficult as in other areas.
The demand for ICU nurses is high because hospitals are steering away from holding patients who are not critically ill for extended periods of time. Therefore, those who remain in the hospital for an extended stay are those who need special care that only an ICU nurse can provide.
The unique set of skills available to an ICU nurse give them an advantage and offer them the ability to move around to other fields pretty easily. While ICU work can be tough, it can also be one of the most rewarding experiences nursing has to offer. Patients need caring staff to help them through some of the most difficult times in their lives, and ICU nurses are the ones to fill that role.
Dialysis Nursing
According to the Medicare Payment Advisory Commission, dialysis centers have grown by at least four percent every year for the last decade. As the baby boomer population grows and the number of elderly suffering from renal failure skyrockets, kidney dialysis is becoming ever more critical to maintaining a high quality of life in our senior citizens.
This is one field that shows no signs of slowing down and dialysis nurses are needed in nearly every part of the country. The greatest demand is for both chronic and acute dialysis nurses with peritoneal dialysis skills. An upside to being a dialysis nurse is that you are in demand everywhere, including cruise ships where older populations prefer to go on vacation. With this specialty, you are almost guaranteed to find a job in the region of your choosing.
Neonatal Nursing
While neonatal nursing is always in high demand, location can be a substantial factor in determining salary, especially for travel nurses. California, Hawaii, and Massachusetts tend to rank highest for salary, though many other states rank similarly.
NICU nursing can be a tough field both physically and emotionally, like many others, but it is rewarding in its right. Nurses who specialize in neonatal can easily find a job if they are willing to relocate. Traveling NICU nurses are in even higher demand and can typically choose assignments if they come with good recommendations and experience working in level 2 and level 3 NICUs.
Perioperative Care Nursing
Perioperative and operating room nurses are another field that is in high demand. In 2013, the average age of a perioperative nurse was 53 according to the Association of Perioperative Registered Nurses (AORN). This leaves the field wide open for younger, ambitious nurses who are looking to make it a lifelong career.
In addition to operating room procedures, many physician offices are now performing minor surgeries in-house and are looking to perioperative nurses to assist and fill the role normally required for a hospital visit.
Community Nursing
Family Nurse Practitioner
According to the American Association of Nurse Practitioners, family nurse practitioners focus largely on three clinical areas: primary care, urgent care, and internal medicine. As an FNP you will provide your patients with direct and preventive healthcare, such as:
Performing physical exams
Prescribing medications
Ordering diagnostic tests 
Developing treatment plans
Treating chronic and acute illnesses
Maintaining health records
Palliative Care Nursing
Like dialysis nursing, as the population continues to age, palliative care nursing is becoming more essential. Palliative care is crucial end-of-life care that allows patients to live out their lives in comfort, whether it be in a nursing home or at home with their loved ones.
Travel palliative care nurses are sought after and in greater demand than ever before because they allow the patient to maintain some sense of individuality while at the end of their hopefully long life. The nurse helps relieve their pain, other symptoms, and stress to improve their quality of life. Much of this can be handled in the patient's home where they prefer to be. This helps minimize hospital stays and cut down on healthcare costs.
Telemetry Nursing
Telemetry experience is almost a necessity in this day and age. Without experience in telemetry nursing, it will be tough to find a position. Telemetry nurses that can travel are in extra high demand.
A telemetry nurse is responsible for not only hooking up a patient to the machines that track heart rate, blood pressure, breathing, blood oxygen levels, and more, but they also must be able to interpret that data and develop a care plan for the patient based on the information they receive. Telemetry experience gives you the ability to float between fields and provide useful skills no matter where you go.
Nursing is an amazingly rewarding career with numerous opportunities to expand your skills and provide care to a wide variety of patients. The vast number of specialties available in the nursing field offers something for everyone and the reward of helping patients improve their lives is greater than almost any other career can provide.
Administrative and Leadership Nursing
Advanced Practice Registered Nurse
Advanced Practice Registered Nurses (APRNs) are nurses with advanced education, training, and certification. These advancements allow them to provide advanced care to patients.
In many cases, APRNs act as primary care providers. They can assess, diagnose, and treat patients.
There are four APRN jobs:
Charge Nurse
Charge nurses provide patient care while also taking on leadership responsibilities for other staff members. Leadership responsibilities can include scheduling, coordinating, and communicating with fellow nurses on a shift or across a unit or entire department.
Nursing Specialties in Demand
Nursing is an enormous career field with a ton of opportunities in various specialties. No matter what your interest, there is a field out there that will allow you to make the most of your innate talents and help you achieve your career goals.
Switching nursing roles is common and allows you to try out various fields. However, as the area of nursing grows and changes, some specialties are higher in demand than others. A small handful of these includes palliative care, nurse practitioner, perioperative care, dialysis, neonatal, ICU, and telemetry.
Other sources: Modern Medicine Network