2 Year Nursing Programs in Georgia – Associate's Degree in Nursing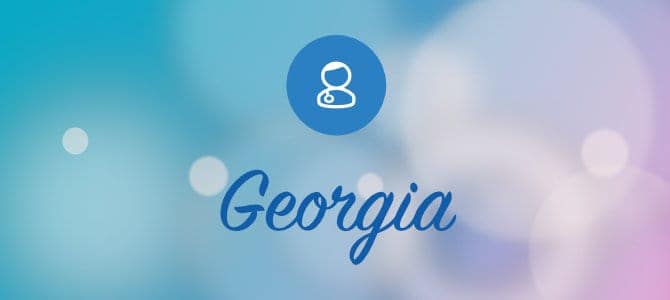 If you're in Georgia and studying for your ADN is on your mind, then you will have plenty of options and a wealth of opportunities when you graduate. Demand for Registered Nurses (RNs) is high in the Peach State, driven by a growing and aging population and large numbers of existing RNs nearing retirement age.
Sponsored Programs
Location - Houston, TX, US 77092

The College of Health Care Professions is a Texas-based career education school founded by physicians in the Texas Medical Center solely specializing in healthcare education and dedicated to provid...ing students with training and education Read More

Programs

Nursing – AAS Degree (LVN to ADN)

Vocational Nursing Certificate Program

Location - New Port Richey, FL, US 34652

Since 1977, Keiser University has maintained a practical, hands-on approach to career-focused education to help our students achieve their personal and professional goals.  Our student-ce...ntered approach remains at the foundation of the Keiser University mission and continues to attract students who prefer a more personal learning experience. At Keiser University, you will find a warm, friendly community with faculty and staff truly committed to your success.  Our small class sizes, individualized attention, and one-class-at-a-time schedules create a positive learning environment where you can excel.  Whether your goal is to prepare for a new career or to advance with your current employer, Keiser University is designed around your needs. Keiser University Advantage• Associate, Bachelor's, Master's and Doctoral degree programs• Day, Evening, and Online Classes• Financial Aid to Those Who Qualify• Job Placement Assistance Available• Military-friendly, scholarships for qualified active duty personnel, Veterans, and dependants.  Yellow Ribbon program participant, approved for Veterans trainingPrograms and delivery format vary by campus. Courses are subject to change. Keiser University's programs and curriculum remain in-line with technology and workforce trends, helping you develop the skills and qualifications necessary to succeed in today's job market.  Our career-focused programs make it possible for you to graduate in less time than you may think.  Keiser University is a private, not-for-profit university. Read More

Programs

Nursing, MSN - Family Nurse Practitioner

Location - Pharr, TX, US 78577

Southern Careers Institute has maintained a tradition of career training for over 50 years.  In that time we have trained students the professional skills necessary to gain employment in their lo...cal communities.  In today's job market, you need skills and knowledge that will get you started, and put you in a position to advance.  SCI has made it our mission to provide our students with employer-tailored programs designed to make our graduates the most marketable in the industry.We call our approach The SCI Edge, and it makes our students as competitive as those of any of the accredited colleges or technical schools in Texas.  Increasing the demand for our graduates and ensuring their long term success revolves around three key elements.1. National or State Recognized Certifications:Every program at SCI focuses on preparing students with training that will help them become eligible to earn multiple certifications and stand out when compared to graduates of accredited colleges.2. Career Skills Badges:Our programs give our students the opportunity to earn a variety of career skills with electronic badges that serve as credentials that our employer partners recognize and value.3. SCI Connect:Our SCI Connect online platform matches our students to our employer network needs and employers now have access to the verifiable skills badges and credentials in one location. Our platform gives every student an electronic profile that our career services team uses to market the students verifiable skills badges and certifications to the SCI employer network. The goal, here, is to provide the connection with employers to help them stand above the crowd of graduates from other accredited technical schools.For your convenience, SCI Texas offers day and evening classes at all campus locations:   Austin, Brownsville, Corpus Christi, Harlingen, Pharr, San Antonio North, San Antonio South and Waco.  Programs may vary by campus.Need more reasons to choose Southern Careers Institute?• Career Placement Assistance• Instructors who care• Financial aid available, if qualified• Programs are approved for VA Funding Read More
Featured Programs
Albany Technical College
Albany Technical College is located in south-west Georgia. The ASN program has a competitive admission process, and students are selected based on college course grades, pre-admission test scores, completion of required nursing program coursework, and qualifications related to academic and professional potential. Applicants must possess a minimum GPA of 2.75 and achieve a passing score on the ATI TEAS examination.
The curriculum for the two-year associate level nursing program focuses on developing nurses who demonstrate critical thinking/ problem-solving skills, integrity, accountability, a theoretical knowledge base, refined psychomotor skills, and a commitment to life-long learning.
Graduates from the program receive an Associate of Science Nursing degree and are eligible to sit the NCLEX-RN licensure examination, The average pass rate for graduates of Albany Technical College between 2013-2016 was in line with the state of Georgia overall.
Albany's associate degree program is accredited by the Accreditation Commission for Education in Nursing (ACEN) and approved by the Georgia Board of Nursing.
1704 S Slappey Blvd
Albany, GA 31701
229-430-3500
Website: https://www.albanytech.edu/academics/areas-of-study/healthcare-technology/773-nursing
Abraham Baldwin Agricultural College at Bainbridge
ABAC at Bainbridge was formed from the merger of two state colleges in early 2018 and incorporates both the former Abraham Baldwin Agricultural College and the former Bainbridge State College.
The ADN program at ABAC consists of 74 credit hours and can be completed in six semesters. Both a traditional track and an advanced placement track for qualifying Licensed Practical Nurses (LPM) are available. The curriculum is organized to provide essential, sequenced learning experiences and emphasizes caring behaviors, communication, critical thinking, nursing process, client-centeredness, and professionalism.
ABAC's associate degree program is accredited by the Accreditation Commission for Education in Nursing (ACEN) and approved by the Georgia Board of Nursing.
2500 E Shotwell Street
Bainbridge, GA 39819
229-248-2500
Website: http://: http://www.bainbridge.edu/academics/academic-schools-and-programs/school-of-health-sciences-professional-studies/a-d-n-program/ 
Gordon State College
Gordon State College is part of Georgia's state university system and the aim of the nursing program is to prepare entry-level nurses for their first career experience. Gordon's two campuses feature state of the art classes and labs, individualized attention and apartment-style housing.
Gordon offers a three-year ASN degree which typically leads directly to a career in healthcare. Entry requirements for the program include a minimum score of 62% on the Kaplan Nursing Admission Test.  The curriculum aims to deliver generalist-trained graduates who are ready to provide nursing services in a wide range of healthcare settings.  ASN students at Gordon are eligible to take the NCLEX-RN exam when they graduate and their average pass rate is typically higher than the state and national average. The Gordon State College ASN Program is accredited by the Accreditation Commission for Education in Nursing (ACEN) and approved by the Georgia Board of Nursing.
419 College Drive
Barnesville, GA 30204
678-359-5555
Website: https://www.gordonstate.edu/academics/school-nursing-health-sciences/index.html
Gwinnett Technical College
ADN students at Gwinnett Technical College must first apply and be accepted into the Interdisciplinary Studies degree program with a concentration of Healthcare Management. Students complete three semesters of core courses and must maintain a GPA above 3.0 before transitioning to the nursing program for a further four semesters. In addition to the traditional nursing option, Gwinnett College offers both a Licensed Practical Nurse (LPN) Bridge and a Paramedic Bridge program option. The curriculum for all three programs aims to provide a strong generalist foundation in the practice of nursing.
All ADN program graduates are eligible to sit for the National Council Licensure Examination (NCLEX-RN) and the historic average pass rate for Gwinnett graduates is higher than the state and national average. Gwinnett Technical College is accredited by the Accreditation Commission for Education in Nursing (ACEN) and approved by the Georgia Board of Nursing.
5150 Sugarloaf Pkwy
Lawrenceville, GA 30043
770-962-7580
West Georgia Technical College
West Georgia Technical College is the state's third largest technical college. The ADN program is accredited by the Accreditation Commission for Education in Nursing (ACEN) and approved by the Georgia Board of Nursing. Applicants to the ADN program are required to take the ATI TEAS exam for competitive selection and receive additional credit in the selection progress for previous clinical experience, and/or completion of the Nurse Aide certification program.
70% of students at West Georgia Technical College successfully complete the ADN program within nine semesters of the time from entry into the program. ADN graduates are eligible to sit the NCLEX-RN examination to obtain their state license. Pass rates for the NCLEX-RN over the last few years have been above the US average but lower than the average for Georgia.
13017 GA Highway 34 East
Franklin, GA 30217
706-948-0250
Website: http://westgatech.smartcatalogiq.com/en/2020-2021/Student-Catalog/Academic-Programs/School-of-Nursing/Registered-Nursing/Nursing-Associate-Degree-NU43