Types of Nurses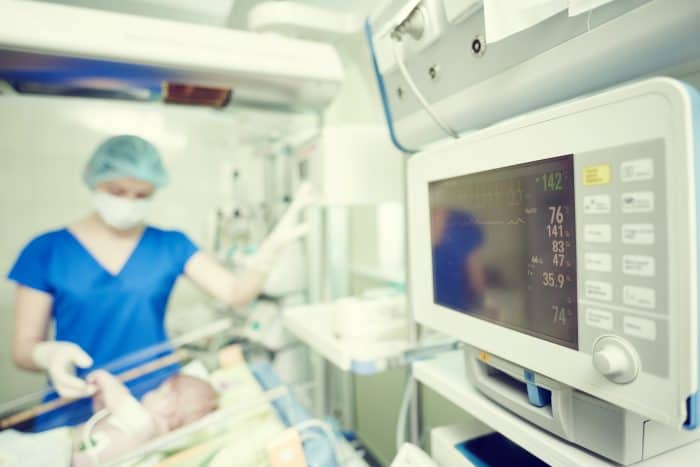 With almost 3,000,000 registered nurses in the United States, nursing is one of the fastest-growing fields in the nation. In fact, the demand for all types of nurses is so high that healthcare providers are facing a shortage of employees.
There are many different types of nurses and specialties for future and practicing nurses to choose from. While some may require more education or experience and offer a higher grade of pay, others may be more ideal based on location or busy schedules. Whichever type of nursing you decide to choose, one thing is for sure; the availability of jobs will be plentiful, and the annual salary is impressive even at an entry-level.
Levels of Nursing – How to Start or Advance your Career in Nursing
Alongside the endless job openings, high esteem, and excitement enjoyed by specialty nurses, they also enjoy a substantial pay difference in comparison to general practicing nurses.
There are a variety of nursing jobs to choose from to capture your interest. In fact, there are over a hundred fields available, with options ranging from surgical, clinical, women's health, and even emergency; all providing excitement and new opportunities every day.
While most RNs are found working in clinics and hospitals, the movement toward community-based care gives you even more options. Through community care roles, you may also choose the environment in which you work. For example, you could choose to work in the homes of several different patients or decide on a mobile role and check in on many patients each day or week. You could also work in an office or school setting providing care or leading and teaching students and other nurses.
Below is a list of nursing types and specialties. Although it is not a complete list, it will give you a sense of the different areas you can explore. In fact, you may also get some ideas you can talk with other nurses about to get a first-hand account of what the day to day life is like for a given type of nurse.
Entry-Level Nursing
While many paths to nursing begin as a Licensed Practical Nurse (LPN), also known as a Licensed Vocational Nurse (LVN), many get started as a Registered Nurse (RN). Becoming an RN is the foundation for all types of nurses and will enable you to specialize by patient type, conditions and disease states, leadership and teaching roles, and more.
Certified Nursing Assistant (CNA)
Nursing assistants are often called Nursing Aides or Certified Nursing Assistants (CNAs). Of all the different levels of nursing, this is considered the base entry-level nursing program.
These professional roles are usually the primary point of contact between patients and medical staff. They provide basic care to patients in facilities like nursing homes and community centers.
The job duties at this level of nursing typically include measuring patient vital signs, helping patients eat, bathe, dress, and perform various other daily activities. Additionally, CNAs may also help transfer patients between rooms or departments via wheelchairs and beds.
How to Become a CNA
If you have your high school diploma or GED you can become a CNA by first completing a state-approved education program. A program can be found at community colleges and can take three to eight weeks to complete.
Upon completion, you must pass an exam to earn your CNA certification and title. Upon successful completion of the exam, you will be a state-certified CNA.
Once you've become a CNA and obtained some experience, Becoming a Certified Medication Aide is another way of furthering your healthcare career. Also referred to as Medical Aide Technicians, CMAs are responsible for administering daily medication to patients.
How Much Does a CNA make?
Median annual salary (2019)1: $29,640
Projected employment growth (2018–2028)1: 9%
LPN or LVN
Licensed Practical Nurses (LPNs), sometimes known as Licensed Vocational Nurses (LVNs) in Texas and California, are responsible for a variety of patient duties. They communicate with patients, monitor patient health, and administer basic care.
Typical tasks performed at this level of nursing might include starting IVs (varies by state), changing bandages, administering medication (depending on state supervision requirements), taking blood pressure, and inserting catheters.
How to become a Licensed Practical Nurse
The first step toward becoming an LPN is to obtain a Practical Nursing Diploma. In fact, this nursing program can be completed in as little as 12 months and can be found at community and career colleges near you.
In most instances, LVN/LPN programs suit students that are working or have other obligations. Additionally, some courses can be taken online thereby further helping students with demanding schedules.
The curriculum is fast-paced and prepares students for their initial nursing job by teaching basic skills. After graduation, you'll be required to pass the National Council Licensure Examination (NCLEX-PN) to receive a license from your state board of nursing and be qualified for employment.
Prospective students already working as Certified Nursing Assistants can progress into the profession through one of many CNA to LPN programs. In California, CNAs can use the CNA to LVN Bridge Program.
How much does an LPN make?
Median annual salary (2019)1: $47,480 – According to the BLS
Projected employment growth (2018–2028)1: 11%
Registered Nurse (RN)
Registered Nurses (RNs) assume a broad assortment of roles across patient care. RNs are responsible for administering medication, collaborating with Doctors (MDs), monitoring symptoms, and recording patient history. Some registered nurses are even responsible for overseeing other healthcare staff including CNAs and LPNs.
At this level of nursing, you'll have many different career options. Fortunately, RNs have the opportunity to focus their careers on specific areas of practice such as emergency nursing, pediatric, or psychiatric nursing. They also have a lot of choices beyond direct patient care including becoming subject matter experts for continuing education, staffing health clinics, advising organizations on health risks, and promoting public health.
How to become an RN
There are two levels of nursing degrees that create a path to becoming a registered nurse. One is to earn an ADN, and the other is to earn a BSN.
An ADN typically takes 18 months to complete while a BSN can be finished in about 33 months – OR as few as 18 months with a prior degree. If you are an LVN, you may also consider the LVN-to-RN bridge program.
Once you have obtained your degree, you must pass the NCLEX-RN in order to obtain your license to practice in your state of choice. Then, as an RN, you'll be able to find numerous nursing jobs around the country. With more experience, you can even apply to become a nurse manager.
How much does an RN make?
Median annual salary (2019)1: $73,300 – According to the US Bureau of Labor Statistics
Projected employment growth (2018–2028)1: 12%
Specialized Nursing
Specialty Nursing offers a wide variety of sub-specialty certificates to practitioners who excel in particular areas of healthcare. However, becoming a certified specialty nurse takes time, dedication, knowledge, and experience, and is a worthwhile goal many nurses work towards.
To be deemed a specialty nurse means you have gone above and beyond in your line of work. As a result, you will be an expert in the field. Additionally, you are sought for advice and assistance by other types of nurses. You will have the ability to be a doctor's go-to nurse, working side by side with some of the most prestigious physicians in the field.
Oncology Nurse
Oncology nurses monitor patients' physical conditions, prescribe medication, and work with physicians to formulate symptom management plans. Unfortunately, these caring persons witness a significant amount of suffering and death. Nevertheless, they also experience great satisfaction in knowing how much they have helped their patients and patient families.
Operating Room Nursing
Operating Room nurses spend most of their workday providing patients with medical attention before, during, and after surgery. It is for this reason that having surgical and medical skills is crucial for an OR nurse.
OR nurses also have other responsibilities, almost all of which demand a calm demeanor even if the circumstances are stressful. Perioperative nurses have a thorough knowledge of medical technology. They also pay great attention to detail to ensure that every patient gets the care they need, especially during surgery.
PACU Nurse
PACU nurses are otherwise known as Post-Anesthesia Care Unit nurses. "Peri" is Greek for "around," and a registered nurse (RN) in this position provides all the care patients may need around the administration of anesthesia.
Patient care involves monitoring vital signs (blood pressure, temperature, etc.) and keeping track of the patient's level of consciousness. Sedation is one of the many effects of anesthesia, and as registered nurses, PACU nurses must ensure anesthesia wears off properly and patients regain consciousness.
Labor and Delivery Nursing
A labor and delivery nurse keeps a close eye on the mother's health during labor. The nurse also pays close attention to the fetal heartbeat monitor. Because the labor and delivery process can be quite long, and there are many details to keep track of, this nursing role requires stamina and fortitude.
Pediatric Nursing
A pediatric nurse provides preventative and acute care in all settings to children and adolescents. Pediatric Nurse Practitioners (PNPs) perform physical exams, diagnose illness and injury, and provide education and support to patients' families. They often work in the Pediatric Intensive Care Unit (PICU) with pediatricians and other health care providers.
Critical Care Nursing
As a dynamic, rapidly growing field, critical care nursing is a good fit for lifelong learners who are focused and detail-oriented. By helping patients through some of life's toughest moments, you'll do meaningful work that makes a lasting impact. Emotionally resilient, energetic, caring individuals with strong communication skills make great critical care nurses.
Intensive Care Unit Nursing
ICU nursing can be a tough position should you choose to pursue a career there as a critical care nurse. Demand remains consistently high over the years, and the field is competitive, but high acuity and critical care nurses are in high demand, and finding a position isn't as difficult as in other areas.
The demand for ICU nurses is high because hospitals are steering away from holding patients who are not critically ill for extended periods of time. Therefore, those who remain in the hospital for an extended stay are those who need special care that only an ICU nurse can provide.
The unique set of skills available to an ICU nurse give them an advantage and offer them the ability to move around to other fields pretty easily. While ICU work can be tough, it can also be one of the most rewarding experiences nursing has to offer. Patients need caring staff to help them through some of the most difficult times in their lives, and ICU nurses are the ones to fill that role.
Dialysis Nursing
According to the Medicare Payment Advisory Commission, dialysis centers have grown by at least four percent every year for the last decade. As the baby boomer population grows and the number of elderly suffering from renal failure skyrockets, kidney dialysis is becoming ever more critical to maintaining a high quality of life in our senior citizens.
This is one field that shows no signs of slowing down and dialysis nurses are needed in nearly every part of the country. The greatest demand is for both chronic and acute dialysis nurses with peritoneal dialysis skills. An upside to being a dialysis nurse is that you are in demand everywhere, including cruise ships where older populations prefer to go on vacation. With this specialty, you are almost guaranteed to find a job in the region of your choosing.
Neonatal Nursing
While neonatal nursing is always in high demand, location can be a substantial factor in determining salary, especially for travel nurses. California, Hawaii, and Massachusetts tend to rank highest for salary, though many other states rank similarly.
NICU nursing can be a tough field both physically and emotionally, like many others, but it is rewarding in its right. Nurses who specialize in neonatal can easily find a job if they are willing to relocate. Traveling NICU nurses are in even higher demand and can typically choose assignments if they come with good recommendations and experience working in level 2 and level 3 NICUs.
Perioperative Care Nursing
Perioperative and operating room nurses are another field that is in high demand. In 2013, the average age of a perioperative nurse was 53 according to the Association of Perioperative Registered Nurses (AORN). This leaves the field wide open for younger, ambitious nurses who are looking to make it a lifelong career.
In addition to operating room procedures, many physician offices are now performing minor surgeries in-house and are looking to perioperative nurses to assist and fill the role normally required for a hospital visit.
Community Nursing
Do you enjoy working with families and providing day-to-day care to infants and teenagers to adults and the elderly? If you enjoy variety and interacting with different people on a daily basis, then some of the community nursing roles below may be a good fit for you.
Family Nurse Practitioner
According to the American Association of Nurse Practitioners, family nurse practitioners focus largely on three clinical areas: primary care, urgent care, and internal medicine. As an FNP you will provide your patients with direct and preventive healthcare, such as:
Performing physical exams
Prescribing medications
Ordering diagnostic tests 
Developing treatment plans
Treating chronic and acute illnesses
Maintaining health records
Palliative Care Nursing
Like dialysis nursing, as the population continues to age, palliative care nursing is becoming more essential. Palliative care is crucial end-of-life care that allows patients to live out their lives in comfort, whether it be in a nursing home or at home with their loved ones.
Travel palliative care nurses are sought after and in greater demand than ever before because they allow the patient to maintain some sense of individuality while at the end of their hopefully long life. The nurse helps relieve their pain, other symptoms, and stress to improve their quality of life. Much of this can be handled in the patient's home where they prefer to be. This helps minimize hospital stays and cut down on healthcare costs.
Telemetry Nursing
Telemetry experience is almost a necessity in this day and age. Without experience in telemetry nursing, it will be tough to find a position. Telemetry nurses that can travel are in extra high demand.
A telemetry nurse is responsible for not only hooking up a patient to the machines that track heart rate, blood pressure, breathing, blood oxygen levels, and more, but they also must be able to interpret that data and develop a care plan for the patient based on the information they receive. Telemetry experience gives you the ability to float between fields and provide useful skills no matter where you go.
Nursing is an amazingly rewarding career with numerous opportunities to expand your skills and provide care to a wide variety of patients. The vast number of specialties available in the nursing field offers something for everyone and the reward of helping patients improve their lives is greater than almost any other career can provide.
School Nursing
School nursing typically focuses on the students and staff of public and private schools. However, it also focuses on students in colleges, vocational schools, camps, and other student organizations.
School nurses perform the critical role of ensuring the good health of the school's students and staff. They also ensure all school health services programs are implemented correctly. It is a respected role, pay is great, and seeing children go home healthier can be gratifying. You can advance your career as a school nurse later down the road by getting certified or earning an MSN.
Administrative and Leadership Nursing
There are many types of nurses that work outside the clinical environment. From colleges and continuing education providers to law firms and victim advocacy, these nursing roles often pay well and are better suited for those interested in research and education.
Charge Nurse
Charge nurses provide patient care while also taking on leadership responsibilities for other staff members. Leadership responsibilities can include scheduling, coordinating, and communicating with fellow nurses on a shift or across a unit or entire department.
Advanced Practice Registered Nurses (APRNs)
A nurse who earns their MSN degrees can become an APRN. This level of advanced nursing has many different options when it comes to career choices in healthcare.
APRNs can work independently as well as in collaboration with physicians. They can perform all of the duties of an RN as well as more extensive tasks such as referring patients to specialists, diagnosing, and prescribing treatments.
There are a few other notable career paths nurses with a master's degree can pursue outside of these advanced practice registered nurse roles. One option is to become a nurse educator while another possibility is to advance into leadership positions as a clinical nurse such as a director of nursing.
There are four types of APRN roles:
nurse practitioner
certified nurse midwife
clinical nurse specialist
certified registered nurse anesthetist
Nurse Practitioner (NP)
Nurse Practitioners are one of the most popular APRN roles. They not only focus on creating and delivering treatment plans but also on diagnostic and preventive measures inpatient care.
Similar to a doctor, a nurse practitioner can administer physical exams, diagnose illnesses, and prescribe medication.
How much do Nurse Practitioners Make?
Median annual salary (2019)1: $111,000 – according to the BLS
Projected employment growth (2018–2029)1: 52%
Certified Nurse Midwife
Certified nurse midwives (CNMs) provide medical care and guidance to expectant mothers. Nurse midwives are highly trained and provide medical care before, during, and after pregnancy as primary care providers.
How much do Nurse Midwives make?
Median annual salary (2020)1: According to the 2020 report by the US Bureau of Labor Statistics, nurses in this role earn an average salary of $117,670 per year, which works out to $56.57 per hour.
Clinical Nurse Specialist (CNS)
Clinical Nurse Specialists is another popular APRN role. While similar to NPs, CNS's focus on improving patient outcomes across departments and entire hospital systems. They do this by working with department leaders to make process improvements and implement new methods of care.
How much do Clinical Nurse Specialists Make?
According to the BLS, on the lower end, a CNS can make around $75,000, and the most qualified CNSs make more than $150,000 a year. 
Projected employment growth (2019–2029)1: 45%
Certified Nurse Anesthetist (CRNA)
Certified nurse anesthetists provide anesthesia care for patients of all ages — from newborns to the elderly. Nurse Anesthetists typically treat patients scheduled for surgery but are also required to administer medication to patients rushed in for emergency surgery due to trauma or a life-threatening accident.
While Nurse Anesthetists have more autonomy than a Registered Nurse (RN), they work under the supervision of doctors in most scenarios. In many states, CRNAs are prohibited from administering medication without the presence of a doctor.
How much do CRNAs Make?
Median annual salary (2020)1: $183,580 – according to the BLS
How to become an APRN
MSN programs typically require candidates to first have an RN license, with most preferring a BSN degree as opposed to an ADN or Diploma.
The next step is to gain acceptance into an accredited MSN program and earn your degree. Depending on the specialty you wish to pursue there might be additional requirements, including clinical experience hours or other certifications. For example, nurse practitioners have their own specific requirements.
After graduation, you'll likely need to pass a national certification exam in your area of expertise. Requirements vary slightly by state. In some states, as a nurse practitioner, you'll also need to apply for a separate prescriptive authority license that permits you to prescribe medication.
APRN Salary
Median annual salary (2019)1: $115,800
Projected employment (2018–2028)1: 26 percent
Nursing Specialties in Demand
Nursing is an enormous career field with a ton of opportunities in various specialties. No matter what your interest, there is a field out there that will allow you to make the most of your innate talents and help you achieve your career goals.
Switching nursing roles is common and allows you to try out various fields. However, as the area of nursing grows and changes, some specialties are higher in demand than others. A small handful of these includes palliative care, nurse practitioner, perioperative care, dialysis, neonatal, ICU, and telemetry.
Sources: 
Bureau of Labor Statistics, U.S. Department of Labor, Occupational Outlook Handbook [career information accessed Jan 2021]. Data represents national average earnings for the occupations listed and includes workers at all levels of education and experience. Ranges do not represent starting salaries and employment conditions in your area may vary.