Nursing Schools in Washington DC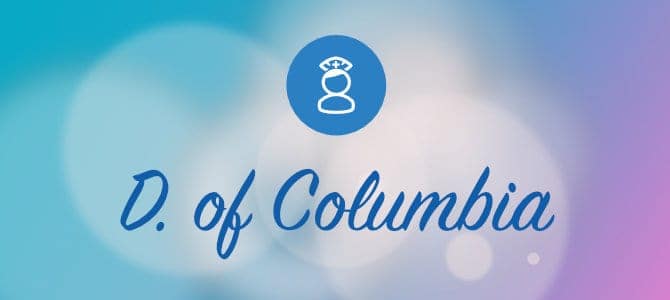 Washington DC is where many top healthcare institutions are based. There are large and small hospitals, clinics, surgical centers, and other healthcare facilities. And while it is not a large area geographically, there are nursing schools in Washington, DC.
The high number of healthcare facilities is a good indicator that nurses will always be in demand as the population grows and experienced nurses retire. Additionally, other nearby metropolitan areas have high demands for nurses including Baltimore, Alexandria, and Fredericksburg.
Some of the local colleges and universities providing accredited nursing degrees in Washington, DC include the University of the District of Columbia, Georgetown, and the George Washington University.
The District of Columbia Board of Nursing is the governing body in the state for the profession. To become licensed, prospective nurses must complete a degree program in nursing at an associate or bachelor level from an accredited school as well as passing a competency exam, normally NCLEX.
Sponsored Programs
Location - Naples, FL, US 34112

Since 1977, Keiser University has maintained a practical, hands-on approach to career-focused education to help our students achieve their personal and professional goals.  Our student-ce...ntered approach remains at the foundation of the Keiser University mission and continues to attract students who prefer a more personal learning experience. At Keiser University, you will find a warm, friendly community with faculty and staff truly committed to your success.  Our small class sizes, individualized attention, and one-class-at-a-time schedules create a positive learning environment where you can excel.  Whether your goal is to prepare for a new career or to advance with your current employer, Keiser University is designed around your needs. Keiser University Advantage• Associate, Bachelor's, Master's and Doctoral degree programs• Day, Evening, and Online Classes• Financial Aid to Those Who Qualify• Job Placement Assistance Available• Military-friendly, scholarships for qualified active duty personnel, Veterans, and dependants.  Yellow Ribbon program participant, approved for Veterans trainingPrograms and delivery format vary by campus. Courses are subject to change. Keiser University's programs and curriculum remain in-line with technology and workforce trends, helping you develop the skills and qualifications necessary to succeed in today's job market.  Our career-focused programs make it possible for you to graduate in less time than you may think.  Keiser University is a private, not-for-profit university. Read More

Programs

Nursing, MSN - Family Nurse Practitioner

Accelerated Bachelor of Science in Nursing

Bachelor of Science in Nursing (FastTrack)

Location - Albuquerque, NM, US 87105

At Brookline College, you can learn from anywhere with an Internet connection. And we understand that time and personal responsibilities can sometimes become obstacles that can keep you from reachi...ng your goals. That's why we offer online education and degree and diploma programs, giving you the flexibility to fit your education into your busy lifestyle at your convenience. Online college courses allow you to pursue your education without having to attend classes at a campus. Lessons, discussions and assignments are all transmitted and accessed electronically via the Internet. Students can also access the Library/Learning Resource Center's electronic resources for research. Technical assistance is available 7 days a week, 24 hours a day. Read More

Programs

Bachelor of Science - Nursing

Location - Salt Lake City, UT, US 84107

Fortis College is a small private college providing in-demand career training for those seeking entry-level positions in a variety of professions.

Programs

Associate Degree in Nursing
Featured Programs
Georgetown University
Location: Washington, DC
College Accredited: Yes
Degree Programs: BS/BSN, Accelerated BSN, Accelerated MSN, RN-to-BSN, RN-to-MSN, MSN, Nurse Anesthetist, Certified Nurse Midwife, Nurse Practitioner, Nurse Educator
Howard College
Location: Washington, DC
College Accredited: Yes
Offers Online Programs: No
Degree Programs: BS/BSN, Accelerated BSN, RN-to-BSN, MSN, Nurse Practitioner
www.howardcollege.edu
University of the District of Columbia
Location: Washington, DC
College Accredited: Yes
Degree Programs: Associate, BS/BSN
Catholic University of America
Location: Washington, DC
Type of School: Private
College Accredited: Yes
Degree Programs: BS/BSN, LPN-to-BSN, Accelerated BSN, RN-to-BSN, RN-to-MSN, MSN, Nurse Practitioner, Nurse Educator, Ph.D., DNP – Doctor of Nursing Practice.