Nursing Schools in Washington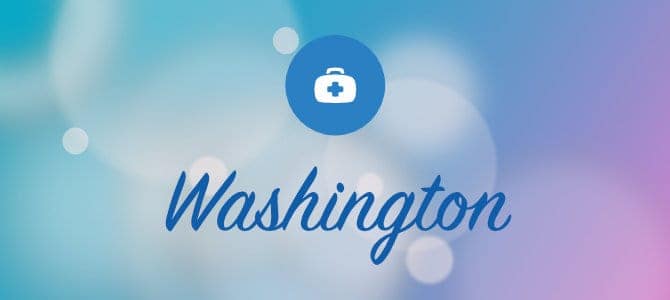 Otherwise known as Washington state or the state of Washington, the overall economy of this great state is driven by wine production, agriculture, technology, and limited taxation on personal income. When it comes to the healthcare industry, however, the overall outcome of its current status can be best described as a starving industry desperately seeking to fill unfilled nursing positions. This is especially the case for nurses of all skill levels and, as such, the nursing positions that have been filled have been rewarded with the hard work that has been achieved. Additionally, because there is such a vast need for nursing in the healthcare industry aspiring and returning nurses will find many nursing schools in Washington to help them get the skills they need.
Nursing Education in the State of Washington
Aspiring and returning nurses will find that there are several options when it comes to choosing one of the 40 colleges and universities in the state of Washington. These include the University of Washington and Washington State University. As with the majority of colleges and universities throughout the United States, the colleges and universities offered in Washington provide crafted degree programs for many career paths including those set out in the field of nursing. In addition to this, many colleges and universities offer Associate's, Masters's, Bachelors's, Ph.D.'s, and doctoral educational levels as well as the ability for students to apply for scholarships in various areas of study.
Upon graduating from the desired nursing program of choice, you will need to obtain a license through the Nursing Care Quality Assurance Commission of Washington as well as have passed the NCLEX. Overall, both LPN and RN believed to increase by an approximated 20% before the year 2030. While the income level is set according to the degree and experience obtained, nurses of all skill levels can expect to earn an average salary that approximates to around $90,000 per year. Potentially available jobs include those that are open at places such as Sacred Heart Medical Center, Providence Regional Medical Center Everett, as well as Southwest Washington Medical Center.
Sponsored Programs
Location - Houston, TX, US 77092

The College of Health Care Professions is a Texas-based career education school founded by physicians in the Texas Medical Center solely specializing in healthcare education and dedicated to provid...ing students with training and education Read More

Programs

Nursing – AAS Degree (LVN to ADN)

Vocational Nursing Certificate Program

Location - Port Saint Lucie, FL, US 34987

Since 1977, Keiser University has maintained a practical, hands-on approach to career-focused education to help our students achieve their personal and professional goals.  Our student-ce...ntered approach remains at the foundation of the Keiser University mission and continues to attract students who prefer a more personal learning experience. At Keiser University, you will find a warm, friendly community with faculty and staff truly committed to your success.  Our small class sizes, individualized attention, and one-class-at-a-time schedules create a positive learning environment where you can excel.  Whether your goal is to prepare for a new career or to advance with your current employer, Keiser University is designed around your needs. Keiser University Advantage• Associate, Bachelor's, Master's and Doctoral degree programs• Day, Evening, and Online Classes• Financial Aid to Those Who Qualify• Job Placement Assistance Available• Military-friendly, scholarships for qualified active duty personnel, Veterans, and dependants.  Yellow Ribbon program participant, approved for Veterans trainingPrograms and delivery format vary by campus. Courses are subject to change. Keiser University's programs and curriculum remain in-line with technology and workforce trends, helping you develop the skills and qualifications necessary to succeed in today's job market.  Our career-focused programs make it possible for you to graduate in less time than you may think.  Keiser University is a private, not-for-profit university. Read More

Programs

Bachelor of Science in Nursing (FastTrack)

Nursing, MSN - Family Nurse Practitioner
Featured Programs
Northwest College School of Nursing
Located just outside Seattle, on the east side of Lake Washington, Northwest University is ranked #63 in Regional Universities West by the US News & World Report 2018. The private liberal arts college has additional campuses in Salem, Oregon, and Sacramento, California and is associated with the Pentecostal Christian Assemblies of God. CCNE (Commission on Collegiate Nursing Education) has accredited the nursing education on offer at this institution.
The school offers a traditional pathway to a BSN degree featuring a small cohort of students organized into small classes allowing for close relationships between faculty and students. Also on offer is the opportunity to practice skills in an up-to-date simulation lab and clinical placements in local hospitals such as Providence, Swedish, Seattle Children's, Evergreen, and Overlake. In addition, the program features a month-long study abroad experience in countries such as Kazakhstan, Kenya, Taiwan, Vietnam, India, and Mexico.
5520 108th Ave. N.E.
Kirkland, WA 98033
425-822-8266
Website: http://www.northwestu.edu
Pacific Lutheran University School of Nursing
Pacific Lutheran University was established in 1890 and is a private liberal art and professional studies university in Parkland, a suburb of Tacoma, Washington. It is affiliated with the Evangelical Lutheran Church and retains links with the Scandinavian roots and heritage of its Norwegian founders.
Accredited by CCNE (Commission on Collegiate Nursing Education), the school offers two BSN pathways, an LPN to BSN bridge and a traditional BSN. The professional program includes more than 800 clinical hours and is centered on the philosophy that nursing is a caregiving process based on scientific knowledge, humanistic theory, and health care technology. MSN and DNP programs of study are also available for qualified students who are ready to take their academic credentials to the next level.
12180 Park Avenue S.
Tacoma, WA 98447
253-535-7411
Website: http://www.plu.edu
Seattle Pacific University School of Nursing
Seattle Pacific is tied for 151st in the 2018 US News & World Report's Best National Universities rankings and is the only private university in the Pacific Northwest to be ranked on this list. The Christian liberal arts university was founded in 1891 and is aligned with the Methodist Church. The various graduate and undergraduate nursing programs on offer at the institution are accredited or are in the process of being accredited by CCNE (Commission on Collegiate Nursing Education).
Aspiring doctoral students can opt for specialisms as either a Clinical Nurse Specialist or a Nurse Practitioner (Adult/Gerontology or Family). Graduates in the market for a master's qualification can consider programs leading to certification in either Clinical Leadership in Practice or as a Nurse Educator.
The bachelor's program takes a traditional approach to work towards a baccalaureate with a nursing major offering two years of core liberal arts and science courses followed by upper-division nursing courses in the final two years of study.
3307 3rd Avenue West
Seattle WA 98119-1997
206-281-2000
Website: http://www.spu.edu
Washington State University School of Nursing
Washington State University is a public research and teaching educational institution that was founded in 1890. It has approximately 24,904 undergraduates enrolled. Washington State University is ranked #140 among national universities in the 2018 edition of the US & World Report. The main campus is located in Pullman with satellite campuses located in Spokane and the Tri-Cities plus Vancouver, Canada.
The School of Nursing is designated as a Center of Excellence in Nursing Education by the National League for Nursing and graduates the highest number of new RNs in the state. Around 1,000 students are enrolled in its various educational programs that are accredited by CCNE (Commission on Collegiate Nursing Education). These include Bachelor of Science in Nursing; RN to BSN; Master of Nursing; Doctor of Nursing Practice; and a Ph.D. pathway.
103 E Spokane Falls Blvd
Spokane, WA 99210
509-324-7338
Website: http://www.wsu.edu
Washington State Board of Nursing Approved Schools
Northwest College School of Nursing
Location: Kirkland, Washington
Programs: BSN
Founded: 1934
Accreditation: CCNE – Commission on Collegiate Nursing Education
Website: http://www.northwestu.edu
Pacific Lutheran University School of Nursing
Location: Tacoma, Washington
Programs: BSN, MSN
Founded: 1890
Accreditation: CCNE – Commission on Collegiate Nursing Education
Website: http://www.plu.edu
Seattle Pacific University School of Nursing
Location: Seattle, Washington
Programs: BSN, MSN
Founded: 1891
Accreditation: CCNE – Commission on Collegiate Nursing Education
Website: http://www.spu.edu
Seattle University School of Nursing
Location: Seattle, Washington
Programs: BSN, MSN
Founded: 1891
Accreditation: CCNE – Commission on Collegiate Nursing Education
Website: http://www.seatteu.edu
University of Washington School of Nursing
Location: Seattle, Washington
Programs: BSN, MSN, PHD
Founded: 1861
Accreditation: CCNE – Commission on Collegiate Nursing Education
Website: http://www.son.washington.edu
Washington State University School of Nursing
Location: Spokane, Washington
Programs: BSN, MSN
Founded: 1887
Accreditation: CCNE – Commission on Collegiate Nursing Education
Website: http://www.wsu.edu