Nursing Schools in Oregon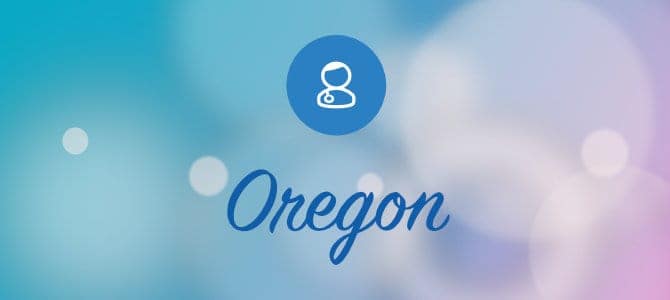 Home to the NBA's Portland Trail Blazers, Oregon has a population of well over 4 million people – all of whom work in various industries and sectors of this diverse community, even in nursing schools in Oregon. Overall, the economy in the state of Oregon is one that has thrived. Over an extended period, new jobs and new opportunities have been provided through various channels that have gone on to create employment in agriculture, tourism, technology, healthcare, and many other industries.
Although many of the other sectors have been just as successful as increasing profits and overall production the nursing sector in the healthcare industry has dramatically helped to improve the economy and be of greater help to all communities.
Nursing Education in Oregon
As with many other educational systems across the US, typical programs available are Associate's, Bachelor's, Masters's, and Doctoral programs. That said, for entry-level nursing, jobs many employers will require a one-year degree to be licensed as a registered nurse or LPN position. Additionally, should the opportunity present itself to become a specialized nurse, typically a bachelor's degree is required.
Overall, studying nursing comprises of a hands-on approach while learning the generalities of how one should conduct themselves in a professional manner.
Regarding the overall employment outlook for nurses, nursing jobs across the board are expected to increase both in the number of available positions as well as the overall annual salary before 2022. While the job market for nurses is currently holding stable, nurses are always needed in major hospitals, care clinics, nursing homes, doctors' offices, and home care. Finally, nursing positions are also available in fields that relate to mental health.
Sponsored Programs
Featured Programs
Linfield College School of Nursing
Linfield College is a private liberal art undergraduate college which places collaborative, service and experiential learning opportunities at the heart of its curricula. The main college campus is located just south of downtown McMinnville, while the Portland campus is home to the Linfield-Good Samaritan School of Nursing. Nursing courses at the university are accredited by the Commission on Collegiate Nursing Education (CCNE).
The college offers a traditional BSN and an RN to BSN bridge program. Pre-licensure BSN students undertake general liberal arts courses at the McMinnville campus and transfer to the Portland campus for the nursing upper division courses. Students with a previous baccalaureate may apply to join the upper division directly for an accelerated 15-month program. The curriculum includes almost 1,000 clinical hours which take place in a variety of healthcare settings across Multnomah, Clackamas, and Washington counties.
Entry to the upper division is very competitive with a minimum GPA of 3.0 and a C grade for all pre-requisite courses required for applicants. Strong performance on anatomy and physiology courses is taken into account in application decisions. Around one-third of applicants are successful in gaining a place.
900 SE Baker Street
McMinnville, Oregon 97128
503-883-2200
Website: http://www.linfield.edu
Oregon Health and Science University
The Oregon Health and Science University is the only academic health center in Oregon and one of only a few universities nationally which are dedicated to health sciences. The university is based in Portland and also operates the top-ranked adult and children's hospitals in Oregon. The school offers undergraduate, graduate, and doctoral opportunities which are accredited by the Commission on Collegiate Nursing Education (CCNE).
Undergraduate choices include Bachelor of Science, accelerated Bachelor of Science, and Registered Nurse to Bachelor of Science (RNBS). There are also pathways for an accelerated BSN to MSN and an RNBS to MSN. Master's degree programs include Health Systems and Organizational Leadership, Nursing Education, and Advanced Nursing Practice with 6 specialty certifications. Both clinical doctoral level study (DNP) and research-based doctoral level study (Ph.D.) are also available.
The school of nursing operates courses out of five campuses across the state of Oregon: Portland; Ashland; Klamath Falls; Monmouth; and La Grande. The values of the school include integrity, diversity, collaboration, innovation, and excellence and these values underpin its mission to prepare leaders in nursing through innovation in healing, teaching and discovery. The programs on offer at OHSU have an emphasis upon integrating research; inter-professional learning and care coordination; and global learning experiences. In addition, there are specific opportunities to explore the issues and challenges associated with nursing Veterans and practicing as a nurse in a rural environment.
3455 SW US Veterans Hospital Road
Portland, Ore. 97239
503-494-7444
Website: http://www.ohsu.edu
University of Portland School of Nursing
The University of Portland is a private Roman Catholic university affiliated with the Church of the Holy Cross. Around 4,000 students are enrolled across 40 undergraduate and 18 graduate programs. The University has been highly ranked for a number of years by both Kiplinger's Personal Finance and Bloomberg Business Week for return on investment.
The nursing programs at UP are designed to prepare professional nurses who lead clinical practice from a place of integrity and with a strong commitment to social justice and the concept of integrative health. The programs are accredited by the Commission on Collegiate Nursing Education (CCNE).
The BSN program includes a pre-licensure program and an RN to BSN bridge. The educational curriculum focuses on building knowledge and skills in population health, leadership, holistic generalist nursing care, healthcare innovations, evidence-based practice, and social justice. The university also offers a DNP program based around similar themes that are delivered in a hybrid format combining online courses with on-campus learning immersions.
5000 N. Willamette Boulevard
Portland, Oregon 97203
503-943-8000
Website: https://www.up.edu/
Oregon Board of Nursing Approved Schools
Linfield College School of Nursing
Location: McMinnville, Oregon
Programs: BSN
Founded: 1849
Accreditation Body: CCNE – Commission on Collegiate Nursing Education
Website: http://www.linfield.edu
Oregon Health and Science University School of Nursing
Location: Portland, Oregon
Programs: BSN, MSN, PhD
Founded: 1974
Accreditation Body: CCNE – Commission on Collegiate Nursing Education
Website: http://www.ohsu.edu
University of Portland School of Nursing
Location: Portland, Oregon
Programs: BSN, MSN
Founded: 1901
Accreditation Body: CCNE – Commission on Collegiate Nursing Education
Website: http://www.uofport.edu