Associate Degree in Nursing (ADN)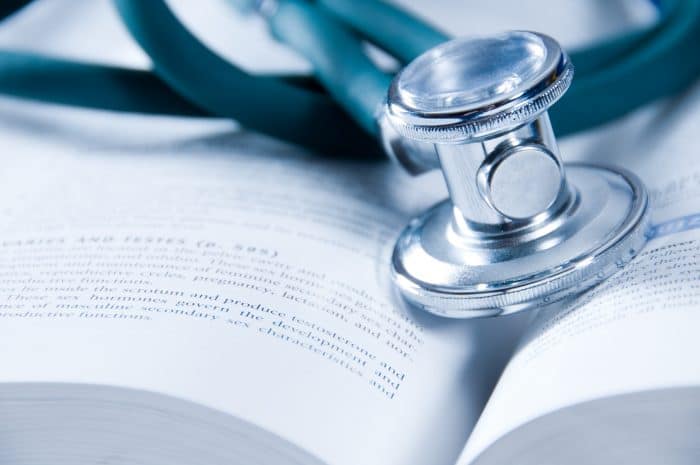 Looking to jumpstart your career in nursing as quickly and inexpensively as possible? Getting your Associate of Science in Nursing might be a good option for you. The two-year Associate Degree in Nursing is the shortest route to becoming a Registered Nurse.
Approximately 30% of ASN grads use the ADN program as a stepping-stone to pursuing a bachelor of science in nursing (BSN). Getting an ADN is a good option if you have not worked as an LPN and would like to start your career as a registered nurse (RN).
What is an Associate Degree in Nursing (ADN)?
The associate degree in nursing offers the shortest route to becoming a registered nurse. With an ADN you have the education and clinical training necessary to take the NCLEX-RN exam, obtain a license within the state you plan to practice and begin working in an entry-level position in healthcare. 
An ADN will also give you the base of knowledge and skills required to pursue a bachelor of science in nursing (BSN) while still making a good salary.
What Can You do With an Associate Degree in Nursing?
First and foremost, you can become an RN and start earning a good living. You can also begin pursuing a BSN while you work and begin exploring different specialties.
Within the clinical environment, you can administer medication, discuss symptoms and offer guidance on treatment plans with attending physicians and patients, monitor vital signs, and generally be a part of shaping and delivering the patient's treatment plan.
Where Can You Work With an ADN?
Registered nurses with an ADN can work in a number of healthcare settings. Doctors' offices, hospitals, surgery centers, nursing homes, and schools are just some of the places you can work. You could even deliver care directly in a patient's home or through a community center.
According to the Bureau of Labor Statistics, most RNs (61%) work in public or private hospitals. Just under 20% work in a primary care physician's office or home health office while 7% work in long-term care facilities such as a nursing home.
What is the Curriculum and Requirements for an ADN?
The ADN curriculum includes 70 credits. Typically an ADN program requires all students to complete the school's liberal arts core curriculum prior to entering the ADN program. The core curriculum includes:
English Composition
Communications
Psychology
Sociology
Biology
Chemistry
Human Anatomy & Physiology
Statistics
Once you have completed all of the courses above, you will be able to enter the Associate Degree in Nursing program which includes courses in the following subject areas. 
Microbiology and Immunology
Medical-Surgical Nursing
Introduction to the Nursing Profession
Nursing Health Assessments
Professional Issues in Nursing
Pediatric Nursing
Psychiatric Nursing
Maternal-Newborn Nursing
Community Health Nursing
Practical hours and Job training
One of the most important aspects of becoming a nurse is practical hours or "hands-on" experience. The associate degree in nursing provides good theoretical knowledge as well as plenty of practical and clinical training. In fact, students complete more than 700 combined hours of labs, workshops, and community volunteering to gain an understanding of their future job responsibilities.
Are There Any Online ADN Programs?
When it comes to getting an associate degree in nursing online, a significant portion can be completed this way. Most of the core curriculum and theoretical classes can be completed online. However, the hands-on training required through labs and on-the-job training must be done in person.
Sponsored Programs
Location - Houston, TX, US 77092

The College of Health Care Professions is a Texas-based career education school founded by physicians in the Texas Medical Center solely specializing in healthcare education and dedicated to provid...ing students with training and education Read More

Programs

Nursing – AAS Degree (LVN to ADN)

Location - Port Saint Lucie, FL, US 34987

Since 1977, Keiser University has maintained a practical, hands-on approach to career-focused education to help our students achieve their personal and professional goals.  Our student-ce...ntered approach remains at the foundation of the Keiser University mission and continues to attract students who prefer a more personal learning experience. At Keiser University, you will find a warm, friendly community with faculty and staff truly committed to your success.  Our small class sizes, individualized attention, and one-class-at-a-time schedules create a positive learning environment where you can excel.  Whether your goal is to prepare for a new career or to advance with your current employer, Keiser University is designed around your needs. Keiser University Advantage• Associate, Bachelor's, Master's and Doctoral degree programs• Day, Evening, and Online Classes• Financial Aid to Those Who Qualify• Job Placement Assistance Available• Military-friendly, scholarships for qualified active duty personnel, Veterans, and dependants.  Yellow Ribbon program participant, approved for Veterans trainingPrograms and delivery format vary by campus. Courses are subject to change. Keiser University's programs and curriculum remain in-line with technology and workforce trends, helping you develop the skills and qualifications necessary to succeed in today's job market.  Our career-focused programs make it possible for you to graduate in less time than you may think.  Keiser University is a private, not-for-profit university. Read More
Programs by State
What if I'm already a Medical Assistant, CNA, or LPN?
Someone working as a Medical Assistant can take a course from a school that offers an MA to ADN path. Likewise, some schools offer LPN-to-ADN programs you can take. Just ensure that the school you choose is accredited and meets all the educational quality standards required. This can be checked through the US Department of Education.
What are the Admission Requirements?
Admission requirements vary by school. Most of them require math, science, and liberal arts, which are part of the school's core curriculum. Apart from that, typically a written test, interview, and a review of your prior school grades and ACT or SAT scores are general requirements. Sometimes passing exams like HESI, ATI TEAS, and NLN-PAX are also required.
How Much Does Getting an ADN Cost?
The fees range from $10,000-$25,000 a year. However, once you're done and become an RN, you can easily earn an average salary of $77,000, and there are almost 100,000 nursing jobs available each year.