2 Year Nursing Programs in California – Associate's Degree in Nursing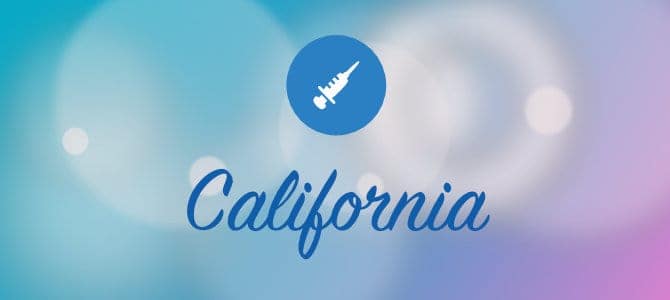 An Associate Degree in Nursing (ADN) is a two-year undergraduate degree that serves to prepare students for a career as a registered nurse. The degree focuses on the practical aspects of the field and includes classroom work, internships, and lab sessions as part of the curriculum. If a career in nursing sounds like the right path for you, check out our list of 2-year nursing programs in California below.
If you're already a CNA, there are CNA to LVN programs in California. And if you're already an LVN, there are LVN to RN bridge programs in California.
Sponsored Programs
Location - Houston, TX, US 77092

The College of Health Care Professions is a Texas-based career education school founded by physicians in the Texas Medical Center solely specializing in healthcare education and dedicated to provid...ing students with training and education Read More

Programs

Nursing – AAS Degree (LVN to ADN)

Location - Port Saint Lucie, FL, US 34987

Since 1977, Keiser University has maintained a practical, hands-on approach to career-focused education to help our students achieve their personal and professional goals.  Our student-ce...ntered approach remains at the foundation of the Keiser University mission and continues to attract students who prefer a more personal learning experience. At Keiser University, you will find a warm, friendly community with faculty and staff truly committed to your success.  Our small class sizes, individualized attention, and one-class-at-a-time schedules create a positive learning environment where you can excel.  Whether your goal is to prepare for a new career or to advance with your current employer, Keiser University is designed around your needs. Keiser University Advantage• Associate, Bachelor's, Master's and Doctoral degree programs• Day, Evening, and Online Classes• Financial Aid to Those Who Qualify• Job Placement Assistance Available• Military-friendly, scholarships for qualified active duty personnel, Veterans, and dependants.  Yellow Ribbon program participant, approved for Veterans trainingPrograms and delivery format vary by campus. Courses are subject to change. Keiser University's programs and curriculum remain in-line with technology and workforce trends, helping you develop the skills and qualifications necessary to succeed in today's job market.  Our career-focused programs make it possible for you to graduate in less time than you may think.  Keiser University is a private, not-for-profit university. Read More
Featured Programs
For students who have already completed a vocational program, or have status in California as an LVN, the program at Allan Hancock College is a good option. This Registered Nursing program is a two-semester program that is fully accredited by the California Board of Registered Nurses.
The program consists of classroom lectures and supervised practice in both lab and real-world settings. Students will learn the foundational concepts needed to sit for the NCLEX-RN licensure exam, all from professors who have varying degrees of experience in the field.
Because the program focuses on the additional responsibilities required of an RN, only students with work experience in the field are invited to apply.
800 S. College Dr.
Santa Maria, CA 93454
805-922-6966 ext. 3384
The ADN at Cerritos College was designed in adherence to the NCLEX-RN licensure exam competencies. This is a 2-year degree that covers all eight major competency areas and is completed with students applying for licensure through the Board of Registered Nursing.
While there are six different options associated with the degree, the most popular is the ADN as it provides a straight path forward for both further education and licensure in the state.
Students will find lab opportunities, internships, classroom lectures, and tutoring options available at this school. Cerritos College also offers accelerated tracks for students who are designated LSNs or who would like to take on the ADN-BSN program.
11110 Alondra Blvd.
Norwalk, CA 90650
562-860-2451
Students who are interested in an accredited college that offers a pathway to RN licensure should consider Chaffey College. This school hosts one of the original ADN programs to be established in the state and is an intimate setting to learn about this field.
This is a two-year degree that focuses on the practical applications of nursing and includes classroom lectures, labs, and clinical rotations. Students who complete the degree will be eligible to sit for the NCLEX-RN exam after graduation.
Along with the curriculum, students are provided with internship opportunities, a job resource setting, and academic clubs that correlate to their studies. Chaffey also provides scholarship opportunities for interested students.
5885 Haven Avenue
Rancho Cucamonga, CA 91737
909-651-6000
El Camino College – Compton is an accredited school that offers a 2-year degree in nursing. In conjunction with El Camino College – Torrance, this institution provides a degree that can be completed on two campuses, depending on an applicant's needs.
After the substantial background check and drug screening is completed, students will find a professional curriculum that focuses on experiential learning, lab sessions, and clinical rotations; the department is also home to charters for both the NSNA and the CNSA, both of which are student nurse associations recognized nationwide. After graduation, students will be eligible to apply for the NCLEX-RN licensure exam.
1111. E. Artesia Boulevard
Compton, CA 90221
310-900-1600
Los Angeles County owns and operates its own institution, the College of Nursing and Allied Health, that is dedicated to providing the county with professionals. Established in 1895, it is one of the oldest institutions of its kind and hosts the ADN for interested students.
The two-year degree offers a classroom setting with licensed professionals but focuses more on experiential learning as well as clinical rotations. Students will find that their experiences take place at DHS facilities and allied healthcare systems. Upon graduation, all students will be eligible to sit for the NCLEX-RN licensure exam.
1237 North Mission Road
Los Angeles, CA 90033
323-226-4911 ext. 6511
What to Look For
While these degrees are in demand by students, it is critical that any applicant study the schools and their programs carefully before making a decision. Not all colleges are created equal, so it is important for students to take the time to research aspects of the curriculum and the department itself prior to making a decision.
Accreditation and Licensing
Accreditation and licensing remain the most important factors in choosing an ADN program. In California, all nursing departments are required to receive accreditation from the Accreditation Commission for Education in Nursing, which is also known as ACEN.
Some community and private institutions may also receive accreditation by the Accrediting Commission for Community and Junior Colleges, known as ACCJC; this accreditation is by a national body that has oversight over two-year degrees in most disciplines.
Licensing is equally important; students who do not complete a curriculum that is approved by the California Board of Registered Nursing may find it more difficult to complete the requirements that will enable them to sit for licensure. However, the board does approve several schools for RN education, providing students with a curriculum suitable for the NCLEX-RN licensure exam.
Program Outcomes
Like all other fields of study, ADN programs have specific parameters that students can use to compare similar degrees from different schools. These factors include the following:
Graduation rates
Employment outcomes
NCLEX-RN exam pass rates
Retention rates
Concentration opportunities
Student satisfaction data in the form of surveys
These play a large role in a student's decision because a school with a few or all of these factors will be more favorable than a school that only has one or two. The information listed above can be found on each school's degree website page.