Charge Nurse: What is it?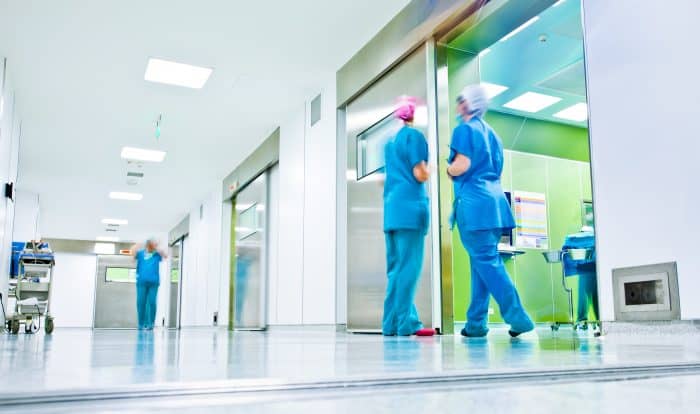 A Charge Nurse is one of the most important roles in health care. Because they must remain current on both clinical and management matters within a health care facility, the charge nurse role requires nurses to be well-organized, good at problem-solving, and have the ability to plan ahead.
What is a Charge Nurse?
Charge nurses provide patient care while also taking on leadership responsibilities for other staff members. Leadership responsibilities can include scheduling, coordinating, and communicating with fellow nurses on a shift or across a unit or entire department.
Being a charge nurse requires excellent communication, organizational, and leadership skills. The function of charge nurse also requires a registered nurse to be able to multitask and remain calm under pressure, while having excellent interpersonal skills when communicating with patients and teammates alike.
Is a Charge Nurse an RN?
Typically, charge nurses are RNs who have at least 3-5 years of experience providing patient care in a clinical setting. Additionally, most have earned their Bachelor of Science in Nursing (BSN) degree.
Is a CN the Same as a Nurse Manager?
Nurse managers and charge nurses are healthcare professionals who put their training and expertise to use in a managerial role. In this position, both have some responsibility for patients, nursing staff, and for keeping order and maintaining care levels in healthcare facilities.
The nurse manager and charge nurse have to be effective communicators and confident leaders. They are responsible for patient well-being, team morale, and more. They must also stay on top of nursing staff issues and have strong conflict resolution skills.
Nurse managers typically have more advanced education than charge nurses. Usually, nurse managers hold, at a minimum, a BSN or a Master of Science in Nursing (MSN).
Nurse managers may also be RNs who have earned advanced degrees in management and have comprehensive clinical experience in a healthcare setting. A nurse manager can also earn between $74,588 and $94,952 according to Salary.com, which is similar in range to charge nurses.
What do Charge Nurses Do?
Charge nurses are responsible for many tasks. Scheduling, delegating responsibility, ordering supplies, and meeting with patients and their families are just a few.
Not only do they provide care, but they also schedule and coordinate across nursing teams, and oversee admissions and discharges of patients.
Responsibilities and tasks vary by facility, department, specialty, and shift. However, in addition to providing patient care, the responsibilities of typically include:
Record patients' medical records and monitor vital signs.
Supervising the nursing staff and monitoring their needs.
Coordinating daily administrative duties, including schedules, nursing assignments, and care of patients.
Overseeing admissions and discharges as well as patient transfers to another unit.
May provide mentoring and training new staff and providing support and guidance to all staff members.
Monitoring medical charts and providing compassionate care and assistance staff to patients and families.
Liaising with doctors and administrators and communicating any protocol changes to staff.
Ensuring compliance with all health and safety regulations.
Recording and maintaining accurate reports.
Identifying issues or emergencies in their unit and responding in a calm and efficient manner.
Where Do Charge Nurses Work?
Charge nurses can be found working in hospitals, clinics, doctor's offices, long-term care, and rehabilitation facilities, and just about any other health care facility where nurses work. If the medical facility has more than 2-3 nurses on any given shift, it is very likely the provider will have a capacity for a charge nurse.
What is a Charge Nurse's Salary?
As of December of 2020, the average pay of a US-based charge nurse was $89,097, according to Salary.com. The salary range falls between $82,743 and $99,059 for charge nurse positions and can vary substantially depending on numerous factors.
Factors that drive the salary include skills, education, certifications, and the number of career years spent in the nursing profession. The geographic location, facility, and the organization they work for will also be variables for determining salary.
When reviewing an offer for this position from a prospective employer, it's essential to compare apples to apples. Be sure to take into consideration the total offer, and not just the pay. For example, having better vacation time or more flexible sick leave may be more valuable to you than just the cash.
Some other important benefits to compare are health coverage – as well as vision and dental care. And don't forget about tuition opportunities to further your education as well as childcare.
And finally, consider the cost of living in the area and how close you will be to your work. Shorter commute times for nurses can not only save dollars but also many hours in your day.
How do You Become a CN?
Like most nursing jobs, becoming a charge nurse requires more experience, training, and education. To become a charge nurse, you'll have to combine everything required to be a licensed registered nurse (RN) with your clinical experience in nursing where you have demonstrated the interpersonal skills and leadership characteristics innate to the job.
Becoming a Charge Nurse
Charge nurses must have the following qualifications:
Successfully passed the NCLEX-RN exam
3-5 years working as a nurse in clinical patient care
If you are looking to specialize your healthcare career, try to make as much of those 3-5 clinical years of experience working within your specialty, or specific practice of choice.
How Long Does it Take to Become a CN?
It takes about 5-7 years to get a job as a charge nurse.
Step I – Becoming an RN
An ADN degree or diploma program usually takes 2-3 years to complete while a BSN degree usually takes 4.
Step II – Getting the Experience
Registered nurses then spend 3-5 years to gain the experience necessary.
Most importantly, you'll want to learn and demonstrate exceptional organizational skills and an empathetic and positive demeanor. Becoming a charge nurse means you'll be making important decisions about resource allocation and expected to be calm and kind under pressure, keep these in mind while working full time with other nurses to get the experience you need. 
The ability to communicate clearly and compassionately is key to successfully attaining and keeping this leadership nursing role.
Sponsored Programs
Location - Pittsfield, MA, US 01201

The mission of Mildred Elley is to provide quality career education and technical training to allow students of diverse educational, cultural and personal backgrounds to become successful in an eve...r-changing global economy. Mildred Elley strives to afford students quality placement opportunities and instill in all of our graduates a desire for lifelong education and learning. Mildred Elley is a co-ed college in Albany, NY with branch campuses in Pittsfield, MA and New York City (Lower Manhattan). Mildred Elley has provided quality higher education for over a century. Each program at Mildred Elley is designed to help you get the career you want in a short amount of time. Programs at Mildred Elley The programs at Mildred Elley offer the most advanced job training available because we know how crucial up-to-date employment skills are to our students' professional development. We design and continually update our courses of study to help you become the perfect match for future employers. Mildred Elley offers a variety of degree and certificate programs that fit your needs for obtaining a successful career. Not all programs offered at all campuses. Benefits of Mildred Elley Flexible Class Schedules Mildred Elley knows not everyone has an open schedule. No matter what your busy day looks like, you can attend class in a variety of sessions: day, evening or weekends, and take some classes online as well. See admissions for class schedule options. Small Class Sizes & Academic Support Our small class sizes allow for more student-to-teacher interaction and overall a more intimate learning environment. This personalized attention gives you the support necessary for your success. Your department chair and faculty act as your mentors; they are available to discuss courses, classwork, careers and anything else that may come up. Faculty and staff will be there to assist you every step of the way. Lifetime Job Placement Assistance Now more than ever, people need a helping hand finding work. Students and graduates of Mildred Elley can rely on us to aid them in finding gainful employment. Our career services staff is dedicated to our graduates for life. Financing Your Education At Mildred Elley, financial aid and scholarships are available for those who qualify. The Office of Financial Aid is dedicated to assisting students with the financial aid process. Free Tutoring & Personal Attention Hand in hand with small class sizes, Mildred Elley offers a variety of academic support services including free tutoring. Take the Next Step Towards the Career of Your Dreams Mildred Elley is the perfect choice for individuals just out of high school, unemployed, underemployed, or looking for a new career. You can receive career training in a wide variety of programs and features designed to allow you to get the most out of your educational experience. At Mildred Elley, you are more than just a student—you are a professional in training. Read More

Programs

Practical Nurse (LPN) - CERT

Location - Louisville, KY, US 40205

Earn your degree from an accredited university by taking all of your classes online. Sullivan University Online delivers high quality online degree programs in an e-Learning environment that allows... you to fit education into your life. Read More

Programs

Practical Nursing Diploma

Location - Boynton Beach, FL, US 33426

At Florida Career College, we encourage our students to achieve their highest potential. We understand that each student learns and grows at their own pace. Our goal is to successfully prepare you ...for new career opportunities. We are the college that cares Whether you're interested in a career in healthcare, computers, cosmetology or trades, FCC is here for you! With real world equipment and training facilities, students have the added advantage of gaining hands-on experience.Our schools offer hybrid learning - online learning with hands-on training in the labs on campus. Our instructors are knowledgeable in their fields and dedicated to helping you succeed. Our career services department is dedicated to helping you find a job! Many of the programs can be completed in as little as 8-9 months!* If you don't have your High School Diploma, ask us about your options! As a student in one of our eligible career pathway programs, you'll have the opportunity to earn your High School Diploma while you complete your career training! Best of all, the opportunity to complete high school is available to you at no additional cost!** Our schools are accredited and ready to get you started on your path to success. Financial Aid is available for those who qualify! **Not all programs are eligible. www.careercollege.edu/studentdisclosures *Timing varies by program. Florida Career College – Miami is the main campus and Boynton Beach, Hialeah, Houston, Jacksonville, Lauderdale Lakes, Margate, Orlando, Pembroke Pines, Tampa, and West Palm Beach  are Branch campuses. Programs vary by campus. All campuses are institutionally accredited by the Accrediting Council for Independent Colleges and Schools (ACICS).Florida Career College – Boynton Beach, Hialeah, Houston, Jacksonville, Lauderdale Lakes, Margate, Miami, Orlando, Pembroke Pines, Tampa, and West Palm Beach are accredited by the Commission of the Council on Occupational Education (COE). Read More

Programs

Patient Care Technician (10-month diploma program)
FAQs
What's the Career Outlook for a Charge Nurse?
According to the U.S. Bureau of Labor Statistics (BLS), the need for nurses across all specialties will grow by 12% through the year 2028. Specifically, the demand for charge nurses is likely to be even greater. 
Can an LVN/LPN Be a Charge Nurse? 
An LPN may become a charge nurse if they have a significant amount of clinical experience and have demonstrated the necessary leadership skills for the role.