Certified Medication Aide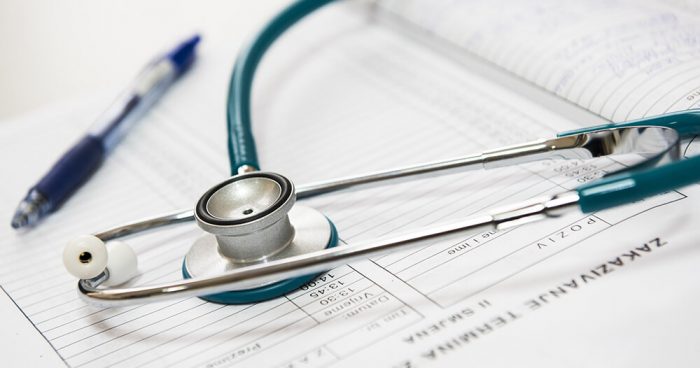 A Certified Medication Aide (CMA) is a certified nursing assistant (CNA) responsible for administering daily medication to patients in a hospital or medical facility. Also referred to as Medical Aide Technicians, their duties include monitoring patients, reporting changes, and collecting samples.
Becoming a Certified Medication Aide is one way to further your career after graduating as a CNA and acquiring some health care experience. Prospective students can find work in one of many medical or social institutions such as long-term care homes, hospitals, and medical clinics as well as correctional facilities.
What is a Certified Medication Aide?
A certified medication aide specializes in administering medication to patients in clinics, acute care, and long-term care facilities.
What Does a CMA do?
The responsibilities of a CMA include:
Gathering samples from patients for analysis.
Recording the times and dosages of all medications.
Observing patients and documenting changes in their condition.
Delivering medications, either prescription or non-prescription, to patients.
Coordinating with other nurses to assist with overall patient care and medication needs.
How to Become a Certified Medication Aide
Find an Approved Training Program
If you are a licensed CNA and want to become a certified medication aide, you will need to find a program approved by your state's Board of Nursing. A comprehensive list of courses has been prepared by the National Council of Boards of Nursing and is available here.
Sponsored Programs
Location - Melbourne, FL, US 32901

Since 1977, Keiser University has maintained a practical, hands-on approach to career-focused education to help our students achieve their personal and professional goals.  Our student-ce...ntered approach remains at the foundation of the Keiser University mission and continues to attract students who prefer a more personal learning experience. At Keiser University, you will find a warm, friendly community with faculty and staff truly committed to your success.  Our small class sizes, individualized attention, and one-class-at-a-time schedules create a positive learning environment where you can excel.  Whether your goal is to prepare for a new career or to advance with your current employer, Keiser University is designed around your needs. Keiser University Advantage• Associate, Bachelor's, Master's and Doctoral degree programs• Day, Evening, and Online Classes• Financial Aid to Those Who Qualify• Job Placement Assistance Available• Military-friendly, scholarships for qualified active duty personnel, Veterans, and dependants.  Yellow Ribbon program participant, approved for Veterans trainingPrograms and delivery format vary by campus. Courses are subject to change. Keiser University's programs and curriculum remain in-line with technology and workforce trends, helping you develop the skills and qualifications necessary to succeed in today's job market.  Our career-focused programs make it possible for you to graduate in less time than you may think.  Keiser University is a private, not-for-profit university. Read More

Programs

Bachelor of Science in Nursing (FastTrack)

Nursing, MSN - Family Nurse Practitioner
How long does it take to become a CMA?
Most programs last 15 weeks and can be taken in the evenings at community colleges, technical schools, and online schools.
The curriculum is diverse with subjects about medication administration, legal, patient communication, taking vital signs, and infection prevention. Clinical hours experience is normally included as well as supervised practice.
Pass the MACE Exam
The MACE exam is the national standard certification examination for Medication Aides. The National Council of State Boards of Nursing is the organization behind it and is responsible for administering centrally with the help of Pearson Vue electronic examination centers.
For more information about the exam, you should contact the NCSBN or visit their website, or the Board of Nursing from the state where you want to become a Medication Aide, a list of contacts is provided here.
Enter the Workforce
After graduating and passing the MACE exam, you will be eligible to get a job as a certified medication aide. Places such as long-term care homes, correctional facilities, and hospitals are usually the workplaces in need of medication aides.
Additional Requirement
Additional education requirements to start training could be a high school diploma or GED equivalent. Clinical hours, as well as classroom experience, might also be required to sit the MACE (Medication Aides Certification Exam).
It's also common that candidates entering the profession to have a CPR, AED & First Aid certification and to pass a background check due to the nature of their work.
Job Outlook
The Bureau of Labor Statistics predicts a growth of 20% per year for nursing assistants and orderlies. With extra education and experience, Medication aides have even better prospects.
CMAs can expect to earn $18,733 – $31,103 according to the website payscale.com.