Nursing Schools in Kentucky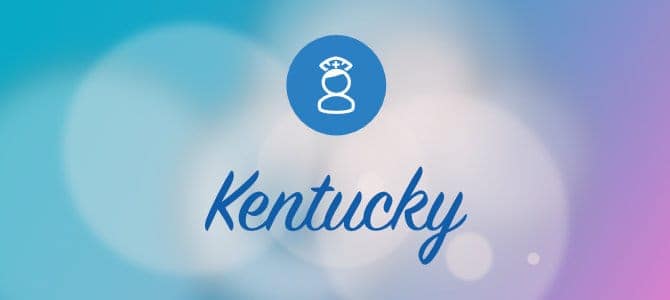 The state of Kentucky is famous for its horse racing, renowned historic site My Old Kentucky Home, automobile manufacturing, Bourbon whiskey, bluegrass music, college basketball, and Kentucky Fried Chicken. Tourism in the state is vibrant due its thrilling public parks; including two National Recreation areas, two National Historic Parks, two national forests, two National Wildlife Refuges and a total of 45 state parks. Nursing schools in Kentucky are also readily available and well respected.
The Kentucky Board of Nursing (KBN) that regulates nursing institutions does not accredit nursing education programs not located in Kentucky. It only approves and regulates nursing education programs within the state.
Kentucky State offers different entry levels if you are looking to start a nursing career including LPN (Licensed Practitioner Nurse) and RN (Registered Nurse) programs. You can also go beyond the entry-level and start a Master's Degree in Nursing leading to an APRN program, DNP/APRN programs or a Post Master's DNP program.
Reputable schools you can join to make your nursing profession a reality include the Yancey School of Nursing that has accreditation from the Commission on Collegiate Nursing Education (CCNE). The performing school of nursing has approval from the Kentucky Board of Nursing (KBN) and the YSN graduates enjoy an excellent overall NCLEX-RN passage rate.
When you join Yancey, you will be exposed to tens of career opportunities where employers will be looking for your expertise. After making a name as one of America's best nursing schools of 2015. Other than Yancey, you can also enroll in an undergraduate program for a Bachelor of Science in nursing or a graduate program for a Master's in Nursing at the Kentucky Christian University.
Sponsored Programs
Featured Programs
Bellarmine University Lansing School of Nursing
Bellarmine University is a private Catholic university which was named after the Jesuit Cardinal Saint Roberto Bellarmino and is located in the Highlands neighborhood of Louisville. The wide range of nursing educational offerings is accredited by CCNE.
High achieving high school students can apply for direct entry to the BU pre-licensure program. Other students must first be admitted to BU and may later seek entry to the BSN major in their sophomore year. Existing bachelor's qualified students can choose a 12, 24 or 36-month BSN track to achieve their change in focus to nursing.
Graduates of the master's track programs at BU are prepared to practice as leaders in nursing education, nursing administration, or advanced practice nursing, or may broaden their options with a joint MSN/MBA. The Doctor of Nursing Practice at Bellarmine is available as either a post-master's program or as a BSN to DNP pathway. The wide-ranging DNP curriculum includes courses in research and evidence-based practice, patient safety, clinical informatics, health care economics, and global health policy. All DNP students also complete a residency experience leading to completion of a capstone DNP project.
2001 Newburg Rd
Louisville, KY 40205
502-272-8000
Website: http://www.bellarmine.edu
Berea College School of Nursing
Founded in 1855, and around 35 miles south of Lexington, Berea was the first interracial and co-educational college in the South. It has a unique work program that has led to its ranking at #1 in affordability by Money Magazine and at #1 for "Best Bang for the Buck" by Washington Monthly in 2016 and 2017.
In alignment with the aims and commitments of Berea College, the mission of the CCNE-accredited nursing program is to prepare students who show great promise but have limited economic resources, for the practice of professional nursing. Caring is at the heart of the curriculum and the key concepts that are explored with the educational program are critical thinking, teaching-learning, person, nursing, environment, and health. Berea College's BSN pre-licensure program has been ranked #5 by Top 50 Best Residential BSN Programs by TopRNtoBSN.com.
101 Chestnut St.
Berea, KY 40404
859-985-3000
Website: http://www.berea.edu
Thomas More College School of Nursing
Located just a short distance from downtown Cincinnati is Thomas More. The school is a private Catholic liberal arts institution that was founded in 1921 by the Benedictine Sisters as Villa Madonna College. It has been ranked as the #1 college for return on investment in Kentucky by PayScale, Inc. for three consecutive years (2015, 2016, 2017).
The bachelor's nursing study program at Thomas More aims to develop the blend of scientific knowledge, technological know-how, and compassion that modern nurses need to be successful. The college offers the opportunity for students to narrow the focus of their studies and practical experiences to specialize in a particular area such as newborn or elderly nursing.
An accelerated RN to BSN pathway that is delivered in a hybrid format with a mixture of classes and online studying is another option for nurses who already have their initial license and associate degree. Both BSN pathways are fully accredited by the Accreditation Commission for Education in Nursing (ACEN).
333 Thomas More Parkway
Crestview Hills, KY 41017
859-341-5800
Website: http://www.thomasmore.edu
Midway University School of Nursing
Midway University is a private, non-profit, liberal arts college. It was originally founded in 1847 by Dr. Lewis L. Pinkerton, as the first school in the United States to serve orphaned and disadvantaged women.
Midway's suite of nursing degree options includes a pre-licensure associate or baccalaureate degree, an RN to BSN, an online RN to BSN and an MSN program. The college is currently seeking accreditation for the master's program, however, the ADN and BSN programs already have accreditation in place from the Accreditation Commission for Education in Nursing (ACEN).
512 East Stephens Street
Midway, Kentucky 40347
800.952.4122
Website: http://www.midway.edu
Board of Nursing Approved Schools in Kentucky

Indiana Wesleyan University School of Nursing – Campus, and Online
Location: Louisville, Kentucky
Programs: RN to BSN, MSN
Founded In: 1920
Accreditation Body: Commission on Collegiate Nursing Education (CCNE)
Website: http://www.indwes.edu
Bellarmine University Donna and Allan Lansing School of Nursing
Location: Louisville, Kentucky
Programs: BSN, MSN
Founded In: 1950
Accreditation Body: Commission on Collegiate Nursing Education (CCNE)
Website: http://www.bellarmine.edu
Berea College School of Nursing
Location: Berea, Kentucky
Programs: BSN
Founded In: 1855
Accreditation Body: Commission on Collegiate Nursing Education (CCNE)
Website: http://www.berea.edu
Eastern Kentucky University School of Nursing
Location: Richmond, Kentucky
Programs: BSN, MSN
Founded In: 1906
Accreditation Body: Commission on Collegiate Nursing Education (CCNE)
Website: http://www.eku.edu
Midway College School of Nursing
Location: Midway, Kentucky
Programs: BSN
Founded In: 1847
Accreditation Body: Accreditation Commission For Education in Nursing (ACEN)
Website: http://www.midway.edu
Morehead State University School of Nursing
Location: Morehead, Kentucky
Programs: BSN
Founded In: 1922
Accreditation Body: Commission on Collegiate Nursing Education (CCNE)
and Accreditation Commission For Education in Nursing (ACEN)
Website: http://www.moreheadstate.edu
Murray State University School of Nursing
Location: Murray, Kentucky
Programs: BSN, MSN
Founded In: 1922
Accreditation Body: Commission on Collegiate Nursing Education (CCNE)
Website: http://www.murraystate.edu
Northern Kentucky University School of Nursing
Location: Highland Heights, Kentucky
Programs: BSN, MSN
Founded In: 1968
Accreditation Body: Accreditation Commission For Education in Nursing (ACEN)
Website: http://www.nku.edu
Spalding University School of Nursing
Location: Louisville, Kentucky
Programs: BSN, MSN
Founded In: 1814
Accreditation Body: Commission on Collegiate Nursing Education (CCNE)
Website: http://www.spalding.edu
Thomas More College School of Nursing
Location: Crestview Hills, Kentucky
Programs: BSN
Founded In: 1921
Accreditation Body: Accreditation Commission For Education in Nursing (ACEN)
Website: http://www.thomasmore.edu
University of Kentucky School of Nursing
Location: Lexington, Kentucky
Programs: BSN, MSN, PhD
Founded In: 1865
Accreditation Body: Commission on Collegiate Nursing Education (CCNE)
Website: http://www.uky.edu
University of Louisville School of Nursing
Location: Louisville, Kentucky
Programs: BSN, MSN
Founded In: 1798
Accreditation Body: Commission on Collegiate Nursing Education (CCNE)
Website: http://www.louisville.edu
Western Kentucky University School of Nursing
Location: Bowling Green, Kentucky
Programs: BSN, MSN
Founded In: 1906
Accreditation Body: Commission on Collegiate Nursing Education (CCNE)
Website: http://www.wku.edu