About Us
Welcome to Nursing Schools Near Me, the place where thousands of aspiring nurses have come to take the next step in their careers.
Since 2016, Nursing Schools Near Me has aided aspiring nurses with finding the right schools they need to succeed. Whether you are just starting out in the field or looking for a way to expand your expertise, we can help. With informative articles and resources, we offer all the information you need to help you grow.
You can:
Request information from the chosen schools
Research different schools and compare them
Nursing Schools Near Me wants to make sure you are successful in your career. We will help you search for salary data, financial aid, related fields of study, and ways to help you grow throughout your career.
Through our site, you can also find Certified Nursing Assistant (CNA) classes and programs that are near you. Using our site will help you obtained information about the programs and what is needed to participate.
If you have questions and/or comments, feel free to contact us. We would love to hear them.
Nursing Schools Near Me is not a university or college. To learn about more specific courses or programs, please contact the school or institution of your choice.
Our Team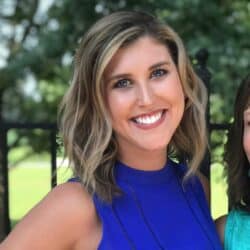 Lindsay Smith, MSN, AGNP – Editor, Nursing Educational Content
Lindsay is an Adult-Gerontology Primary Care Nurse Practitioner with Nephrology Associates in Nashville, Tennessee. She earned her undergraduate degree in Nursing from the University of Tennessee, Knoxville, and a master's degree in Nursing from the University of South Alabama with an emphasis in adult-gerontology primary care.
She is passionate about helping patients with End-Stage Renal Disease (ESRD) maximize their function and wellness. You can find her on LinkedIn and @lindsjaye.
Lindsay finds working with patients extremely rewarding. She is a board-certified Adult-Gerontology Primary Care Nurse Practitioner and a member of the American Association of Nurse Practitioners.
For general press inquiries or to reach us