What is Nursing?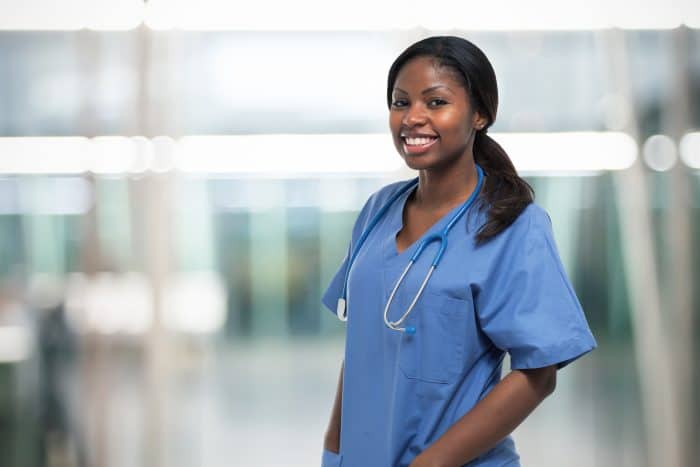 A career in nursing has a lot of different opportunities. Of all the available healthcare professions, nursing is the most diverse and offers the ability to provide care as a generalist or as a specialist.
Where Do Nurses Work?
Nurses practice in a wide range of settings but generally provide care in one of the following.
acute care hospitals
public communities
assisted living facilities
neonatal units
individuals/private nursing
informatics (knowledge/data/education)
pediatrics
ambulatory (urgent care, doctor's office)
schools/colleges
mental health
Can Nurses Specialize?
Nurses can specialize in several areas such as:
radiology
orthopedic nursing
emergency nursing
perioperative nursing
cardiac nursing
oncology nursing
obstetrical nursing
palliative care
How Long Does it Take to Become a Nurse?

Depending on the time you are able to commit to your nursing education, you may be able to complete the following programs quickly. Below is the average amount of time it takes to complete various nursing programs.
CNA – 1-2 months
LPN/LVN – 18 months
Diploma – 24-36 months
Associate Degree – 24 months
Bachelor's Degree – 48 months
Master's Degree – 24 months with a BSN
Doctoral Degree – 36-48 months with a BSN
There are differences in the types of duties and skills required for each type. To become a CNA takes about 4-12 weeks of training while an LPN takes about 12-18 months. To be RN requires significantly more training including either a two-year degree or three-year diploma.
With a bachelor of science degree, an RN may go on to become an MSN and seek other specialty certifications. An MSN may even go on to earn their DSN or a DNS which stands for Dr. of Nursing Science.
How Much Can I Make as a Nurse?
According to the U.S. Bureau of Labor Statistics, the median wage for nurses by role:
CNA – $29,660
Licensed Practical Nurse (LPN) or Licensed Vocational Nurse (LVN) – $47,480
Registered Nurse (RN) – $73,300
Nurse Practitioner (NP) – $109,820
The median wage is the wage at which half the workers in an occupation earned more than that amount and half earned less. Salaries may vary significantly by region and experience.
Types of Nurses
If you were to divide the nursing profession into three categories, they would be nursing assistants, practical nurses, and professional nurses. A Certified Nursing Assistant is known as a CNA. A Licensed Practical Nurse is known as an LPN. And a professional nurse is referred to as an RN or Registered Nurse.
Certified Nursing Assistant (CNA) Requirements
Certified Nursing Assistants (CNAs) provide hands-on healthcare to patients in medical settings under the supervision of an LPN or RN. CNAs assist patients with bathing, dressing, and any other basic activities involved in daily life.
Becoming a CNA requires an individual to have a high school diploma or GED and nursing assistant training. Programs for nursing assistant training are typically available through trade schools and community colleges. You can find a school near you here.
Upon successful completion of CNA training, you will be required to pass a CNA certification examination. The exam is made up of two parts – written and practical. The written exam is made up of multiple-choice questions and is typically taken in a classroom setting. It takes about 1.5 hours to complete the exam.
The second part is the clinical exam. It is administered one person at a time by a single test proctor/observer. This part of the exam only takes about 30 minutes where individuals are tested on four skills, selected at random, to demonstrate competency.
Licensed Practical Nurse (LPN) Requirements
Practical nurse education takes around 12 months of training. Sometimes the training can be completed faster depending on the amount of time the student is able to dedicate.
After graduation, a diploma is usually received. Then the graduate will be ready to take the National Council Licensure Exam for Practical Nurses, also known as the NCLEX-PN exam.
After successfully completing the NCLEX-PN exam you become an LPN. As a result, you will be able to check vitals, take blood samples, assist with transporting patients, and generally tend to a patient's needs. As an LPN, you will have the skills necessary to work at places like a doctor's office, a clinic, or even with a home healthcare agency.
A licensed practical nurse will work in a structure where they will be performing their duties under the supervision of a physician and possibly be working under the supervision of an RN as well.
The next definite career advancement for an LPN would be to get an associate's degree in nursing (ADN). This would involve 12 to 18 months of college classes and result in being qualified to become a licensed RN.
Registered nurse (RN) Requirements
A professional nurse is a person that has obtained a college degree in nursing and has also passed the National Licensure Exam or the NCLEX-RN. A licensed registered nurse is able to perform a professional assessment of the medical history of the patient and has the ability to diagnose symptoms.
A licensed registered nurse takes an active duty in administering treatments and diagnostic exams in conjunction with the physician who may be assigned to the patient. As an active team member in diagnosing in administering medication, the RN has many career opportunities in the form of advancement as they are able to specialize in various procedures forms of care like surgical nursing or oncology for example.
Bachelors of Science Versus Masters Degree – BSN vs MSN
After an RN receives a Bachelor of Science in Nursing (BSN) from an accredited nursing school, the next opportunity is to obtain a Master's degree in nursing (MSN).
With an MSN, you can become an APN or an APRN. Nurses with MSN can then focus on specialties such as forensic nursing, or becoming a clinical nurse specialist.
Nurses with master's degrees can earn over $100,000 per year or more especially after working their way into a specialty position that requires more certification. Many employers will be happy to help with the cost of obtaining a Master's degree. An example of a high paying nursing position would be a CRNA which stands for certified registered nurse anesthetist.
Doctor of Nursing Practice
At the highest level of nursing, you can become a DSN or a DNS which stands for Dr. of nursing science. This is most common for people seeking a career as a researcher or a professor at a nursing college.
Source: American Nurses Association