Nursing Schools in Arizona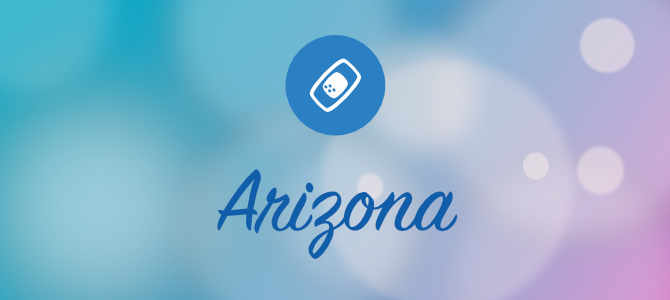 The healthcare sector in the state of Arizona is in great shape, even if the rest of the economy is not as strong. Hospitals, medical clinics, and other health institutions are abundant in the state and much more are opened each year.
With new healthcare facilities comes the demand for nursing professionals. RNs are said to be one of the nursing professionals with the best prospects due to shortages as described in this study.  The same study, states that, due to demand and retiring licensed registered nurses, there will be a job growth of 20% in the next decade for RNs in Arizona.
More information about becoming a nurse in the state of Arizona is available here in nursingschoolsnearme.com, or through the state board of nursing, details are available here. A selection of accredited schools with nursing programs is available below.
Sponsored Programs
Featured Nursing Programs
Arizona State University School of Nursing
ASU has earned many accolades. Among these, for the third straight year, US News & World Report ranked ASU #1 on its "Most Innovative Schools" list, and the Fiske Guide to Colleges 2018 lists ASU as a "Best Buy" among just 20 U.S. public universities earning this designation.
The BSN degree curriculum is centered upon evidence-based practice, clinical reasoning, innovation, inter-professional communication, and information technology. Two pre-licensure tracks lead to a BSN, a traditional first-degree program, and a 12-month post-baccalaureate program. Candidates may also be interested in pursuing the 12-24 month RN to BSN route or the concurrent enrollment ADN/BSN program in partnership with the Eastern Arizona College partnership.
For graduates, ASU offers six MSN specializations and seven possible DNP concentrations many of which emphasize innovation in health care, plus a Ph.D. program in Nursing and Healthcare innovation. The School of Nursing is nationally ranked at #32 for its master's programs and #24 for its DNP programs by the US News & World Report 2018. All programs are fully accredited by the Commission on Collegiate Nursing Education (CCNE).
Tempe, AZ 85281
480-965-2100
Website: http://www.asu.edu
Grand Canyon University School of Nursing
Founded as a Baptist university, today GCU is a private Christian university that welcomes students from all backgrounds and faiths. It is located in Phoenix, Arizona. The mission of the nursing school at GCU is to develop socially responsible healthcare leaders who have had the opportunity to study a curriculum that focuses on best practice and quality care, while also emphasizing ethical and compassionate healthcare through the lens of the college's Christian worldview. Nursing programs at GCU are properly accredited by CCNE.
An online 16-month RN to BSN program sits alongside an option to bridge directly from RN to an MSN in just two and a half years. Graduates can take their pick from three Master of Science in Nursing concentrations: Health Care Systems; Acute Care Adult-Gerontology; and Health Care Informatics. A Doctor of Nurse Practice qualification is also available for those who wish to advance to a terminal degree in clinical practice.
3300 West Camelback Road
Phoenix, AZ 85017
855-GCU-LOPE
Website: http://www.gcu.edu
Northern Arizona University School of Nursing
Founded in 1899, Northern Arizona University is a public university with a student-first philosophy. Over 30,000 students are enrolled. The main campus is in Flagstaff, but the college also operates multiple satellite locations throughout Arizona. The graduate nursing programs at NAU are nationally ranked at #164 by the US News and World Report 2018 and all the nursing programs are fully accredited by CCNE.
A traditional on-campus BSN is available in Flagstaff, Tucson, Yuma, and Fort Defiance, with a few nursing theory courses delivered online. A 12-month accelerated BSN is also on offer for holders of an existing baccalaureate degree. The online RN to BSN option offers both a standard structured approach alongside a personalized scheduling option, and a concurrent ADN/BSN pathway is delivered in conjunction with a number of Arizona's community colleges.
Master's level studies include a Family Nurse Practitioner track and a Nurse Generalist track plus a post-master's Family Nurse Practitioner certificate. These programs are delivered primarily online via an asynchronous program that allows students to set their own schedule. However, some courses require students to attend live sessions either through the computer or on campus. Doctorate level studies leading to a DNP qualification may also be undertaken.
Flagstaff, Arizona
928-523-9011
Website: https://nau.edu/
List of Board of Nursing Approved Nursing Schools
Arizona State University School of Nursing
Location: Tempe, Arizona
Programs: BSN, MSN
Accreditation: CCNE – Commission on Collegiate Nursing Education
Website: http://www.asu.edu
Grand Canyon University School of Nursing
Location: Phoenix, Arizona
Programs: BSN, MSN
Accreditation: CCNE – Commission on Collegiate Nursing Education
Website: http://www.gcu.edu
Northern Arizona University School of Nursing
Location: Flagstaff, Arizona
Programs: BSN, MSN
Accreditation: CCNE – Commission on Collegiate Nursing Education
Website: http://www.nau.edu
The University of Arizona School of Nursing
Location: Tucson, Arizona
Programs: BSN, MSN, PhD
Accreditation: CCNE – Commission on Collegiate Nursing Education
Website: http://www.arizona.edu