Nursing Schools in South Dakota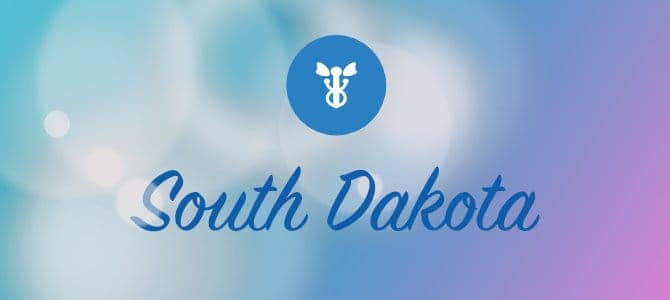 Once heavily occupied by Indian tribes like the Sioux, the state of South Dakota only has a current population of under 1 million people. While hunting and fishing are just two of many recreational activities enjoyed by the state's residents, the overall economy of the state is driven by agriculture, tourism, and various servicing sectors. Additionally, the healthcare industry contributes significantly to the economy which has grown the number of nursing schools in South Dakota in recent years.
Nursing Education in South Dakota
On the educational side of things, there are not a whole lot of secondary education options to choose from as the entire state has only two well-known colleges; Augustana College, located in Sioux Falls, and South Dakota State University located in Vermillion. Nonetheless, other private educational opportunities are offered and previously mentioned schools offer a wide variety of nursing degree programs where a student can obtain a bachelor's or even a master's degree.
Although the current state of nursing employment is holding steady, it is expected that by the year 2022 LPN positions will increase to approximately 12% while RN positions could potentially increase at the same rate.
Upon obtaining proper licensing, nurses throughout the healthcare industry will be able to get jobs at major hospitals such as the Sanford USD Medical Center, the Avera McKennan Hospital & University Health Center as well as many of the various health clinics, nursing homes, and other common healthcare facilities.
Sponsored Programs
Featured Programs
Augustana College School of Nursing
Home to more than 2,000 students, and located on a 100-acre campus in Sioux Falls, Augustana is a selective, private university affiliated with the Lutheran Church. In 2016 Augustana was ranked #13 baccalaureate university in the nation based on its commitment to social mobility, research, and service.
The baccalaureate program at Augustana is accredited by the Commission on Collegiate Nursing Education and pass rates on the NCLEX-RN examination are consistently higher than the state and national average. An accelerated 16-month BSN for holders of non-nursing first degrees represents an alternative study pathway. In addition to their studies, nursing majors at Augustana are also actively involved as student-athletes, musicians, and participate in study abroad opportunities.
2001 S. Summit Ave.
Sioux Falls, South Dakota, 57197
605-274-0770
Website: http://www.augie.edu
Mount Marty College School of Nursing
Mount Marty College is a small, Catholic, liberal arts college in Yankton, SD that is founded upon Benedictine values. In alignment with these values, student nurses learn not only how to provide advanced patient care but to operate with compassion, understanding, and a spirit of service in a holistic approach that blends care and cure.
According to a recently released "Best Bang for the Buck" ranking by Washington Monthly, Mount Marty College ranks in the top 5% among all baccalaureate colleges in the nation and has been named a "Nursing College of Distinction" for 2017-18 by Colleges of Distinction.
Mount Marty offers a traditional BSN program, plus RN to BSN and LPN to BSN bridge programs for registered and licensed practical nurses. Graduate options include two master's concentrations and a DNP-Anesthesia at the Sioux Falls campus. Nursing programs at Mount Marty are accredited by CCNE and the Council on Accreditation of Nurse Anesthesia Educational Programs.
1105 W. 8th St. Yankton,
SD 57078
605-668-1545
Website: http://www.mtmc.edu
Presentation College School of Nursing
Presentation College is a private Catholic college with a strong professional focus and a commitment to community service. There are opportunities to study for a BSN, complete a BSN, or to move onto graduate level work with an MSN. The Commission on Collegiate Nursing Education (CCNE) has accredited the programs at Presentation College.
Bachelor's students start their clinical experiences in year two of the four-year program and are partnered with a faculty coach to mentor them through their studies. The college has strong partnerships in place with local healthcare providers which ensures clinical placements are readily available to students. A simulation facility and cadaver lab support the development of clinical skills and the acquisition of detailed anatomical knowledge.
1500 North Main Street
Aberdeen, SD 57401
800-437-6060
Website: http://www.presentation.edu
South Dakota State University School of Nursing
South Dakota State is a comprehensive public university and the largest educational institution in the state with approximately 12,500 enrolled students. The College of Nursing offers several CCNE-accredited programs. These include a Bachelor of Science in Nursing, accelerated Bachelor of Science in Nursing, Master of Science in Nursing, Ph.D. in Nursing, and Doctor of Nursing Practice as well an RN Refresher Course and an LPN Refresher Course. Programs are delivered in Brookings, Rapid City, Sioux Falls, Aberdeen, and, in some cases, online. Students in Brookings can find accommodation in the Health Professionals Living-Learning Community alongside other students with similar interests.
Students can participate in the Student Nurses Association while those with leadership potential may consider seeking entry to the honor society of Sigma Theta Tau International. Study abroad opportunities for nursing students that offer academic credits takes place in Sweden and Ghana.
1175 Medary Avenue
Brookings, SD 57006
605-688-4121
Website: https://www.sdstate.edu/
South Dakota Board of Nursing Approved Schools
Augustana College School of Nursing
Location: Sioux Falls, South Dakota
Programs: BSN, MSN
Founded: 1860
Accreditation: CCNE – Commission on Collegiate Nursing Education
Website: http://www.augie.edu
Mount Marty College School of Nursing
Location: Yankton, South Dakota
Programs: BSN
Founded: 1936
Accreditation: ACEN – Accreditation Commission For Education in Nursing
Website: http://www.mtmc.edu
Presentation College School of Nursing
Location: Aberdeen, South Dakota
Programs: BSN
Founded: 1951
Accreditation: ACEN – Accreditation Commission For Education in Nursing
Website: http://www.presentation.edu
South Dakota State University School of Nursing
Location: Brookings, South Dakota
Programs: BSN, MSN
Founded: 1881
Accreditation: CCNE – Commission on Collegiate Nursing Education
Website: http://www.sdstate.org