Nursing Schools in Connecticut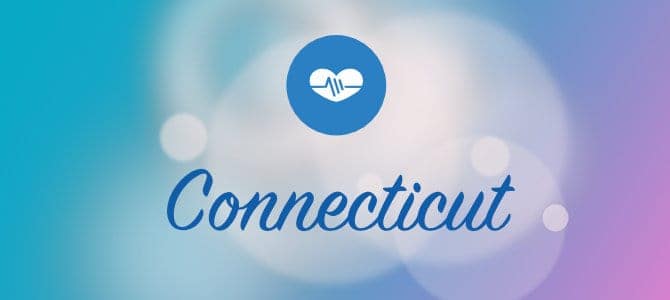 If you think your future is in the healthcare field, then taking the first step by finding nursing schools in Connecticut might be the start of a very rewarding career for you. Like in many other places across the country, Connecticut is facing a shortage of professionals practicing nursing. Becoming an RN or Registered Nurse, or even an LPN or Licensed Practical Nurse can set you on course for a completely exciting career with a solid outlook.
Selecting the right program might be the start of a successful career in healthcare. You will also need to make a choice between a range of program degrees ranging from a diploma in nursing which will give you access to practice nursing as an LPN to more advanced studies in the case your option is a BSN or MSN.
To access the profession in Connecticut as a registered nurse, the requirements include completing a degree at associate or bachelors level from an accredited program, usually CCNE or NLNAC. Below you'll find a list of accredited schools in the state of Connecticut that can be contacted to request admission and scholarship information.
Sponsored Programs
Location - Houston, TX, US 77092

The College of Health Care Professions is a Texas-based career education school founded by physicians in the Texas Medical Center solely specializing in healthcare education and dedicated to provid...ing students with training and education Read More

Programs

Vocational Nursing Certificate Program

Nursing – AAS Degree (LVN to ADN)

Location - Melbourne, FL, US 32901

Since 1977, Keiser University has maintained a practical, hands-on approach to career-focused education to help our students achieve their personal and professional goals.  Our student-ce...ntered approach remains at the foundation of the Keiser University mission and continues to attract students who prefer a more personal learning experience. At Keiser University, you will find a warm, friendly community with faculty and staff truly committed to your success.  Our small class sizes, individualized attention, and one-class-at-a-time schedules create a positive learning environment where you can excel.  Whether your goal is to prepare for a new career or to advance with your current employer, Keiser University is designed around your needs. Keiser University Advantage• Associate, Bachelor's, Master's and Doctoral degree programs• Day, Evening, and Online Classes• Financial Aid to Those Who Qualify• Job Placement Assistance Available• Military-friendly, scholarships for qualified active duty personnel, Veterans, and dependants.  Yellow Ribbon program participant, approved for Veterans trainingPrograms and delivery format vary by campus. Courses are subject to change. Keiser University's programs and curriculum remain in-line with technology and workforce trends, helping you develop the skills and qualifications necessary to succeed in today's job market.  Our career-focused programs make it possible for you to graduate in less time than you may think.  Keiser University is a private, not-for-profit university. Read More

Programs

Nursing, MSN - Family Nurse Practitioner

Bachelor of Science in Nursing (FastTrack)

Location - Pharr, TX, US 78577

Southern Careers Institute has maintained a tradition of career training for over 50 years.  In that time we have trained students the professional skills necessary to gain employment in their lo...cal communities.  In today's job market, you need skills and knowledge that will get you started, and put you in a position to advance.  SCI has made it our mission to provide our students with employer-tailored programs designed to make our graduates the most marketable in the industry.We call our approach The SCI Edge, and it makes our students as competitive as those of any of the accredited colleges or technical schools in Texas.  Increasing the demand for our graduates and ensuring their long term success revolves around three key elements.1. National or State Recognized Certifications:Every program at SCI focuses on preparing students with training that will help them become eligible to earn multiple certifications and stand out when compared to graduates of accredited colleges.2. Career Skills Badges:Our programs give our students the opportunity to earn a variety of career skills with electronic badges that serve as credentials that our employer partners recognize and value.3. SCI Connect:Our SCI Connect online platform matches our students to our employer network needs and employers now have access to the verifiable skills badges and credentials in one location. Our platform gives every student an electronic profile that our career services team uses to market the students verifiable skills badges and certifications to the SCI employer network. The goal, here, is to provide the connection with employers to help them stand above the crowd of graduates from other accredited technical schools.For your convenience, SCI Texas offers day and evening classes at all campus locations:   Austin, Brownsville, Corpus Christi, Harlingen, Pharr, San Antonio North, San Antonio South and Waco.  Programs may vary by campus.Need more reasons to choose Southern Careers Institute?• Career Placement Assistance• Instructors who care• Financial aid available, if qualified• Programs are approved for VA Funding Read More
Featured Programs
University of Connecticut School of Nursing
The University of Connecticut is a public research university with more than 30,000 students which ranks in the top 25 public universities in the nation according to the US News & World Report 2018. The nursing program at UConn is ranked within the top 5 in New England and in the top 10% nationally by the same report and is accredited by CCNE.
A standard BSN is on offer alongside a one-year accelerated Certificate Entry into Nursing (CEIN/BS) which is a direct entry route for holders of a first degree in a non-nursing subject. Students practice their clinical skills in the simulation laboratory or in clinical rotations in one of the 60 -70 health care agencies with which the school is affiliated.
In terms of advanced degrees, the research focused doctoral program (Ph.D.) at UConn emphasizes rigorous training in multiple research methods. There are two points of entry to the clinical doctorate program (DNP), one for BSN-qualified applicants and one for MSN-qualified applicants.
The School of Nursing
Augustus Storrs Hall, Room WW17
231 Glenbrook Road, Unit 2026
Storrs, CT 06269
Website: http://www.uconn.edu
University of Hartford School of Nursing
The University of Hartford is a private, independent, nonsectarian, coeducational university with approximately 7,000 undergraduate and graduate students. Intimate student-faculty relationships are a point of pride for the school, which has a student-to-faculty ratio of 9 to 1. The nursing program at UHart is accredited by CCNE.
There is no direct entry BSN on offer at this college but existing working RNs can complete their degree on a part-time basis. Three master's degree concentrations are also on offer: public health nursing; nursing education; and nursing management. Master's degrees can be completed in between two and four years depending upon the number of courses taken each semester.
200 Bloomfield Avenue
West Hartford, CT 06117
860-768-4100
Website: http://www.hartford.edu
Western Connecticut State University School of Nursing
WCSU offers nursing educational nursing programs for undergraduates, RNs, master's and doctoral students which are all accredited by CCNE. The interactive curriculum is designed to engage learners, promote critical thinking, and prepare graduates for a professional role in nursing practice. WCSU offers small class sizes and accessible faculty who aim to develop close connections with their students to help them succeed.
Admission to the traditional BSN is competitive with a minimum GPA of 3.0 required. Students are ranked according to GPA and successful completion of all pre-requisites. However, not all qualified students may be accepted as admission is limited to 60-85 students owing to limits on available clinical placements.
The MSN program is a 41 credit course that includes 500 clinical hours under the guidance of a nursing preceptor. The course is designed for part-time study over four years. The doctoral program is offered in partnership with Southern Connecticut State University and is delivered in an online format with a residency requirement once a year.
181 White Street
Danbury, CT 06810
203-837-9000
Website: http://www.wcsu.edu/
Central Connecticut State University School of Nursing
CCSU offers two BSN programs which are accredited by CCNE, a four-year traditional BSN curriculum for those students with no prior degree, and an RN to BSN program for registered nurses who wish to pursue a baccalaureate.
Nurses further along in their studies may also wish to explore the MSN in Hospice and Palliative Care which offers a curriculum focused upon advanced nursing care and options for end-of-life and chronic care patients and is similarly accredited by CCNE.
A Doctorate of Nurse Anesthesia Practice (DNAP) is also available which highlights critical thinking, analysis of clinical practice, and patient safety. The DNAP prepares graduates for leadership and nurse anesthesia education roles and is accredited by the Council on Accreditation of Nurse Anesthesia Educational Programs
1615 Stanley Street,
New Britain, CT 06050
860-832-3200
Website: http://www.ccsu.edu
Board of Nursing Approved Nursing Schools
Central Connecticut State University School of Nursing
Location: New Britain, Connecticut
Degree: BSN
Accreditation: CCNE – Commission on Collegiate Nursing Education
Website: http://www.ccsu.edu
Fairfield University School of Nursing
Location: Fairfield, Connecticut
Degree: MSN, BSN
Accreditation: CCNE – Commission on Collegiate Nursing Education
Website: http://www.fairfield.edu
Quinnipiac University School of Nursing
Location: Hamden, Connecticut
Degree: MSN, BSN
Accreditation: NLNAC – National League for Nursing Accrediting Commission
Website: http://www.quinnipiac.edu
Sacred Heart University School of Nursing
Location: Fairfield, Connecticut
Degree: MSN, BSN
Accreditation: CCNE – Commission on Collegiate Nursing Education
Website: http://www.sacredheart.edu
Saint Joseph College School of Nursing
Location: West Hartford, Connecticut
Degree: BSN, MSN
Accreditation: CCNE – Commission on Collegiate Nursing Education
Website: http://www.sjc.edu
Southern Connecticut State University School of Nursing
Location: New Haven, Connecticut
Degree: BSN, MSN
Accreditation: CCNE – Commission on Collegiate Nursing Education
Website: http://www.southernct.edu
University of Connecticut School of Nursing
Location: Storrs, Connecticut
Degree: BSN, MSN, PhD
Accreditation: NLNAC – National League for Nursing Accrediting Commission
Website: http://www.uconn.edu
University of Hartford School of Nursing
Location: West Hartford, Connecticut
Degree: BSN, MSN
Accreditation: NLNAC – National League for Nursing Accrediting Commission
Website: http://www.hartford.edu
Western Connecticut State University School of Nursing
Location: Danbury, Connecticut
Degree: BSN, MSN
Accreditation: CCNE – Commission on Collegiate Nursing Education
Website: http://www.wcsu.edu
Yale University School of Nursing
Location: New Haven, Connecticut
Degree: BSN, MSN, PhD
Accreditation: CCNE – Commission on Collegiate Nursing Education
Website: http://www.yale.edu