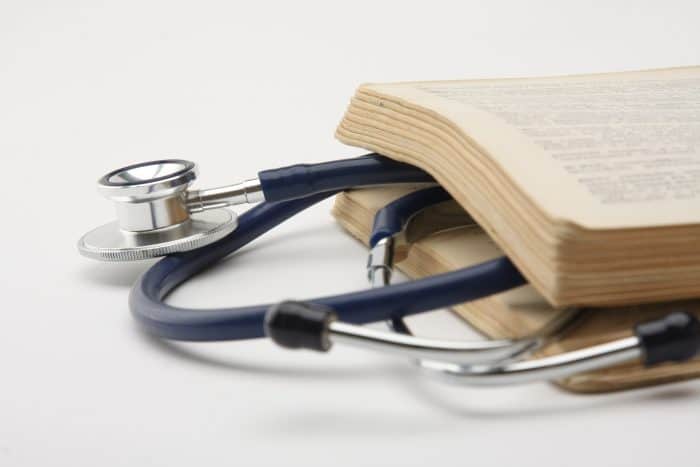 The US is facing a shortage of nurses and primary care physicians. This shortage is predicted to get worse over the coming decade. To help alleviate this shortage, institutions have developed "fast-track" systems to shorten the educational preparation time for nurses. One of these systems is the direct entry nurse practitioner program.
For those who already have a bachelor's degree in another field, direct-entry master of science in nursing (MSN) programs offer a chance to enter the nursing profession without starting over in a bachelor of science in nursing (BSN) program. Direct entry nurse practitioner programs provide the knowledge to become a primary care or specialty care NP.
About Direct Entry Nurse Practitioner Programs
Direct entry MSN programs are not for the faint of heart. Standards are high, the coursework is difficult, and the programs must typically be completed within two to three years.
Students must be highly motivated and willing to commit the time to complete the program. In addition, the programs are expensive, especially if the student chooses a private school.
Although accelerated BSN programs are available in most states, direct entry NP programs are more limited, which may mean relocating to obtain a degree. Some institutions offer specialized NP programs in areas like pediatrics or gerontology.
Direct Entry Nurse Practitioner Program Admission Requirements
Each program has its own requirements which may be driven by the institution or state. However, most programs require:
A bachelor's degree and official transcripts of all college work
An undergraduate GPA of 3.0 or higher
At least three recommendations forms as well as letters of reference
A current resume
A written statement of your professional nursing goals.
Make sure you check with the institution of your choice for specifics.
What Courses Will I Be Taking?
Although individual direct entry NP programs may differ, all programs are required to offer certain courses to maintain accreditation. Expect that your coursework will include topics such as nursing concepts and applications, healthcare policy, nursing informatics, advanced research methods, and nursing leadership.
In addition, you will need to complete courses in anatomy, physiology, pharmacology, nutrition, psychology, statistics, and chemistry. Some of these may be prerequisites that you must complete prior to the NP program. All NP programs also require hands-on clinical experience under the supervision of an instructor.
Will I Need to Repeat Courses?
Whether you need to repeat courses will depend on your current degree. For example, someone with a liberal arts degree may not need to repeat courses, as the subjects don't change greatly over time. If you have a degree in biology that is 10 years old, however, research and scientific advancements may have resulted in considerable new knowledge since you graduated.
Why a Master's Degree in Nursing?
A master's degree in nursing is the springboard to advanced practice nursing. All states require a minimum of an MSN to become licensed as an advanced practice RN.
MSN degrees are also typically required or preferred for NPs who want to take on administrative positions, become nursing faculty, or enter specialties such as nursing informatics. Direct entry programs allow a professional in another field to build on his or her current bachelor's degree and complete an accelerated NP program.
Sponsored Programs
Location - Melbourne, FL, US 32901

Since 1977, Keiser University has maintained a practical, hands-on approach to career-focused education to help our students achieve their personal and professional goals.  Our student-ce...ntered approach remains at the foundation of the Keiser University mission and continues to attract students who prefer a more personal learning experience. At Keiser University, you will find a warm, friendly community with faculty and staff truly committed to your success.  Our small class sizes, individualized attention, and one-class-at-a-time schedules create a positive learning environment where you can excel.  Whether your goal is to prepare for a new career or to advance with your current employer, Keiser University is designed around your needs. Keiser University Advantage• Associate, Bachelor's, Master's and Doctoral degree programs• Day, Evening, and Online Classes• Financial Aid to Those Who Qualify• Job Placement Assistance Available• Military-friendly, scholarships for qualified active duty personnel, Veterans, and dependants.  Yellow Ribbon program participant, approved for Veterans trainingPrograms and delivery format vary by campus. Courses are subject to change. Keiser University's programs and curriculum remain in-line with technology and workforce trends, helping you develop the skills and qualifications necessary to succeed in today's job market.  Our career-focused programs make it possible for you to graduate in less time than you may think.  Keiser University is a private, not-for-profit university. Read More

Programs

Nursing, MSN - Family Nurse Practitioner

Bachelor of Science in Nursing (FastTrack)

Location - Louisville, KY, US 40205

Earn your degree from an accredited university by taking all of your classes online. Sullivan University Online delivers high quality online degree programs in an e-Learning environment that allows... you to fit education into your life. Read More

Programs

Practical Nursing Diploma

Location - Indianapolis, IN, US 46280

Since South College was founded in 1882, we have focused on serving students who want hands-on, career-driven education that will have a meaningful impact on their lives and livelihoods.More than a ce...ntury ago, fulfilling that mission meant supplying on-campus offices so students could conduct business in the mercantile and banking industries while getting an education.Today, it means offering accelerated, hybrid, transfer, and distance learning programs. It means small class sizes, state-of-the-art labs, and campuses that are convenient to large numbers of students. Most of all, it means experienced professors who provide real world examples and lead in-depth discussions. Read More
Will I have Enough Clinical Experience to Practice?
Once you have completed the NP program, you will be eligible to take the NCLEX-RN nursing exam, which is required for licensure as an NP. However, your clinical experience is limited to what you obtained in your NP program.
Nurses who obtained a BSN and then entered an NP program will typically have more clinical experience than a direct entry NP graduate, especially if they worked for a while following graduation from a BSN program. As a new direct entry graduate, you might want to consider ways to obtain additional clinical experience and skills — volunteer, job shadow, find an internship program or even work as a staff nurse for a year or so.
How can I Finance my Education?
Student loans and scholarships are the most common way to finance a direct entry NP degree. Some hospitals and health care systems partner with colleges and universities to help students through school in return for a work commitment.
Contact several schools to see what they offer. Many schools offer online courses for didactic work, which is a way to cut down on expenses.
Becoming a registered nurse offers many options in terms of career specialties and work settings. Having an NP opens even more doors. A direct entry NP may be an excellent choice for you but research your options carefully to make sure you've found the best program.
nursejournal.org/msn-degree/direct-entry-masters-in-nursing/
www.aacn.nche.edu/media-relations/fact-sheets/accelerated-programs
Categorised in: Nursing News