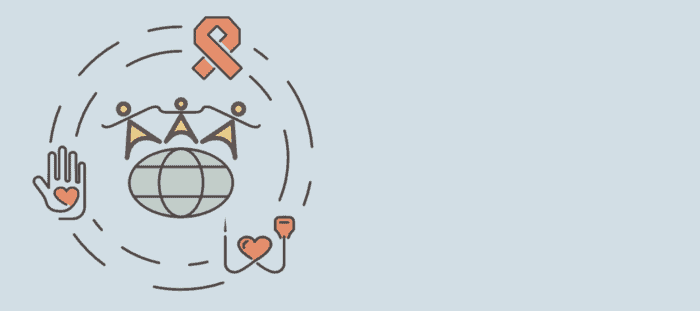 Whether you are a nursing student, a newly licensed nurse, or a nurse with many years of experience, your skills are in high demand. This is the case both in the workforce and in volunteer positions. Volunteer organizations in your community and those thousands of miles away are always looking for a pair of helping hands. And this is especially true for medical professionals like nurses.
There are many personal and professional benefits to volunteering. However, you should always take into account the time commitment and associated expenses before deciding to volunteer.
This guide is designed to help students and nursing professionals like you learn more about nursing volunteering opportunities. Find comprehensive resources and articles, opportunities near you, and requirements for becoming a volunteer nurse.
Chapter 1: Benefits of Volunteering as a Nurse
There are numerous benefits to volunteering your services as a nurse, both nationally and internationally. Such benefits include, but are certainly not limited to:
Gaining hands-on, clinical experience
Even if you're a seasoned nurse, there is always something new to learn when you volunteer. Nurses who serve in rural areas learn to use only the tools and resources available to them. This can help you grow as a nurse by becoming more resourceful and responsible.
Learning about another culture
This is especially helpful as nurses care for people with diverse backgrounds. Nurses must always remember to be culturally sensitive when providing patient care. Many hospitals and clinics emphasize the importance of cultures when hiring new employees. This helps patients to better trust their providers and caregivers.
Networking with other nurses and physicians
In doing so, you may open up doors to opportunities you may not otherwise had.
Making life-long friends
It's easy to make friends when you work with others who have a passion for helping people in need.
Making a difference
Knowing that you are making a difference to people in need of medical care. Medical care is often hard to come by, even in the United States. Volunteering allows you to offer your services to those in dire need.
Boost your resume
Using your experience to boost your resume for future jobs and graduate school. By volunteering, you demonstrate your commitment to those who are medically underserved. This definitely stands out to future employers and graduate school admission committees.
Chapter 2: Finding the right opportunity
Once you've decided that you would like to donate your time to volunteer as a student or licensed nurse, the next step is to find the right opportunity. The type of opportunity you volunteer for may depend on multiple factors. These factors may include current skill set, available time commitment, and financial status.
Qualifications
If you are not yet a licensed nurse, some organizations have opportunities available for students. These students are able to shadow licensed personnel. Other organizations may require that you are licensed as a nurse in order to provide direct patient care.
List of opportunities
Opportunities for nursing students seeking to volunteer are plentiful. Such opportunities help establish excellent communication and clinical skills. For example, within the United States, nursing students can volunteer with the American Red Cross. There are several different opportunities available for students within the Red Cross, including:
Organizing a blood drive within their community
Staffing a first aid station at a community event
Teaching proper hand-washing to young children in schools or community centers
Serving on a disaster-preparedness team
The Red Cross website lists the steps you need to get started as a student nurse volunteer with their organization.
Opportunities overseas
If you're a nurse educator who is looking to try something new, there are many opportunities available for you. For example, at Health Volunteers Overseas, experienced nurse educators are able to choose a country such as Cambodia or Vietnam and spend a few weeks in that location performing tasks such as:
Providing classroom and clinical instruction to nursing students, from lectures on nursing specialties to the basics of nursing
Mentoring nursing students
Assisting with the development of teaching modules
Providing continuing education to hospital staff
Assisting with training workshops for nursing students
For highly experienced nurses
For experienced nurses, volunteer opportunities are almost endless. The type of duties required of volunteers depends on the program itself. For example, the Love Volunteers program gives volunteers options to work in different settings such as hospitals, community centers, mental health facilities, and women's centers. Typical duties for professional nurses include, but are not limited to:
Patient education
Delivering supplies to communities in need
Wound care
Assisting with public health screening
Assist with basic procedures
Performing routine patient check-ups
Administrative tasks
Chapter 3: Local, National and International opportunities
Volunteering your nursing skills within your community is a great way to help those in need, especially you don't have the time or resources to volunteer on a broader scale. If you're interested in providing volunteer services outside of your community, consider volunteering nationally or internationally. 
Things to consider before volunteering outside of your community include cost, time commitment, and skills required.
Local volunteer opportunities
Your own community would benefit immensely from services provided by nurse volunteers such as yourself. If you're comfortable with end-of-life care, consider volunteering your time at a local hospice.
There are many tasks a hospice volunteer can do, such as respite for family members or visiting and spending time with patients. If you work in a hospital, you are probably aware that hospitals are always looking for volunteers.
Considering volunteering your time at a local hospital (or even your own if you already work at one). For example, if you live near Duke University Health System in North Carolina, you could volunteer your time making crafts with mommies-to-be or play games and puzzles with pediatric patients.
National Volunteer Opportunities
Nationally, there are many great volunteer programs to choose from. As mentioned previously, the American Red Cross is always looking for volunteers to help with a number of different services, from teaching emergency preparedness to providing first aid at events.
If you have a strong passion for a specific specialty of medicine, consider volunteering your time and expertise to serve on an association's committee. For example, the Association of Women's Health, Obstetric, and Neonatal Nurses (AWHONN) is looking for volunteers to serve on committees such as Finance or Public Policy. Med Reserve Corps is another national volunteer organization that welcomes nurses to engage in tasks such as educating the public and responding as a backup during emergencies.
International volunteer opportunities
Volunteers in healthcare, especially those who are nurses, are in demand all over the globe. No matter what services you are willing to provide, there are organizations ready to help you enhance your life and career. 
United Planet seeks nurses to serve in countries such as Tanzania to perform duties like public health education, starting IVs to give fluids and medications, and drawing lab specimens. One Nurse at a Time lists a directory where nurses can search for volunteer opportunities based on the specialty of nursing, location, and length of volunteer time.
Chapter 4: Requirements for volunteers
Organizations typically require applicants to meet certain requirements before being able to volunteer. Such requirements may include undergoing a background check, obtaining a physical and health screening, and ensuring that vaccines are up-to-date.
Examples
For example, the international volunteer organization Mercy Ships requires that volunteers complete a medical history, physical, and immunization checklist. Prospective volunteers with certain medical conditions may be disqualified from volunteering due to lack of access to proper medical care while abroad. For example, if you are a Type 1 Diabetic, you may not be able to volunteer in more rural locations due to lack of proper access to your medications.
Immunizations
Obtaining the proper immunizations before volunteering is essential in locations such as nursing homes and in hospitals, as these patients are at an increased risk of acquiring illnesses compared to the general public. Additionally, when volunteering abroad, you will need to obtain certain immunizations to protect yourself from illnesses not common in your home country.
Immunizations that aren't covered by insurance can be expensive, such as the rabies vaccine, so take this into consideration if your prospective organization requires them.
Background checks
Background checks may also be required by some organizations. Volunteer HQ requires that volunteers must have their criminal background check present upon arrival at their international destination. The organization helps you determine how you should present this paperwork.
As for local and national volunteering, background checks or reference forms are typically required if you plan to volunteer in a nursing home, hospital setting, or with children.
Language skills
Consider language skills when choosing an organization. Volunteer HQ, along with other organizations that help you volunteer abroad, may require volunteers to speak a little of the native language. Some programs will offer to teach you the basic language required to communicate with locals during an orientation period.
Additional requirements
Organizations may require that applicants meet certain experience requirements in order to fulfill the duties of that particular volunteer position. For example, nurse educators applying to volunteer with Health Volunteers Overseas may be required to hold a Master's degree and have experience working as a registered nurse.
Chapter 5: How much does it cost to volunteer?
Volunteering your time to help others does come with expenses, regardless if you volunteer a few miles down the road or 2,000 miles away. Expenses typically include paying for program and administration fees, housing, food, travel costs, travel insurance, passport (if you don't already have one), and volunteer preparation like obtaining a health physical, immunizations, and background checks.
Volunteering locally
If you seek to volunteer locally, costs will be minimal. You may have to pay for a health physical, vaccinations, and a background check, as well as transportation expenses to get to the organization and possible parking fees. Some organizations, like hospitals and nursing homes, may provide a free meal while you're volunteering your time.
National and International volunteering costs
National and International volunteering can be costly, but it depends on the program itself and the expenses listed previously. The cost also depends on how long you will be volunteering and activities you plan to do outside of volunteering; for example, sight-seeing, shopping, and eating meals outside of your host location.
Also consider that costs may be higher for larger programs, as they have to pay multiple staff salaries and marketing costs. Additionally, programs may cost more to that ensure their volunteers have better support at home base, which is something first-time volunteers should consider paying more for if they have never volunteered internationally before.
Low-cost programs, grants, and fundraising
Some programs, such as Cross-Cultural Solutions, offer generous grants to select individuals seeking to volunteer. If you are currently a college student, Cross-Cultural Solutions suggests that you look into possible grants or scholarships available for students interested in volunteering internationally.
It is also possible to do some fundraising to raise money to pay for expenses, by using typical fundraising means like selling fundraising products, asking family and friends to donate to your cause, or using websites such as Go Fund Me. Programs may also offer a payment plan to make it easier to pay for the expenses.
Some programs simply are more affordable than others. Go Overseas did a cost comparison of different volunteer organizations (not only health-care related), listing the cost over a period of two weeks and what is included in the cost, as well as a range of example flight costs. It is also important to consider that if this is not your first time volunteering internationally, you may not need as much support at home base as a first-timer, which could save you in expenses.
Additionally, there are programs that pay you to volunteer and lessen the burden of student loan payments or future graduate school payments, such as the Peace Corps. Do take into consideration that these programs typically require a long-term commitment of approximately two years.
Typical program costs
Volunteer Forever breaks down the cost of volunteering to help you better understand the expenses.
Program fees may cost on the low end of $100 up to over $1,500. These are the fees that include staff salaries, marketing, recruitment costs, and funds that go to the community itself for hosting the volunteers.
Of course, airfare may be required, even if traveling nationally. Airfare expenses depend on where you are flying to, as well as how early you buy your ticket. Plan on spending between $500 and $1,000 or more for airfare.
Additionally, you need to budget for expenses such as travel insurance (although some program fees may include this), a health physical and vaccinations, background checks, and spending money while at your destination.25px25px
Chapter 6: What will you do as a nursing volunteer?
There are many different types of volunteering opportunities for nurses and nursing students. What you will do as a volunteer depends on your skill level and what type of services the program offers.
While volunteering in a hospital or clinic setting, nurses may perform more hands-on, direct patient care duties such as, but not limited to:
Assisting physicians and practitioners with minor procedures like suturing
Assisting during surgeries
Assessing patients and reporting observations to physicians
Providing injections and vaccinations
Passing medications
Patient triage
First aid and emergency services
Equipment sterilization and management
Outside of a hospital or clinic setting, nurses can perform a wide variety of duties. If providing services in a community setting, nurses may educate on topics from proper hygiene to family planning. Nurses may also do paperwork, cleaning and maintenance tasks, and assisting with various research duties. Nurses may do wellness visits within the community for patients unable to come to the local clinic.
Conclusion
When planning to volunteer, consider if you would like to do so within your community, nationally, or internationally. Acknowledge the associated costs both financially and in regards to time commitments when making your decision.
No matter what you decide to pursue, volunteering your time and services as a nurse or student nurse can furnish you with invaluable nursing skills, provide you with unique cultural sensitivity perspectives, make you lifelong friends, and benefit your resume for future jobs or graduate programs.
Categorised in: Nursing News