CNA to LVN Programs in California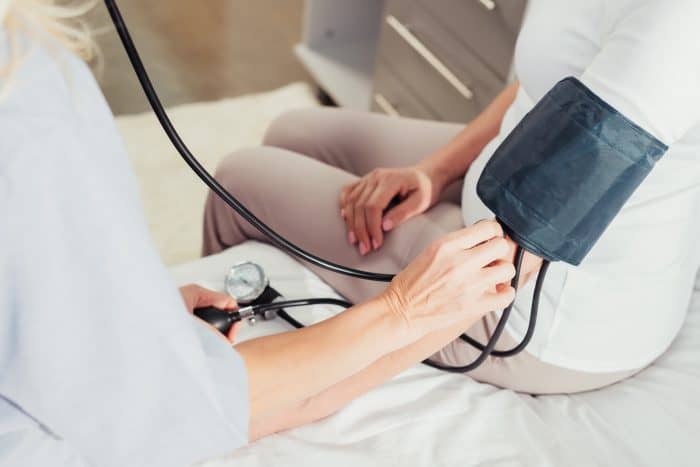 Are you a Certified Nursing Assistant (CNA) who wants to become a Licensed Vocational Nurse (LVN)? If your answer is yes, the CNA to LVN bridge program reduces the amount of classroom learning required to become an LVN.
Can a CNA Become an LVN?
Yes. In order for non-CNAs to become LVNs, the state of California requires students to complete 1,530 education hours at a vocational, trade, or private LVN school approved by the California Board of Nursing. Once complete, students must pass the National Council Licensure Examination (NCLEX)-PN exam before applying to receive their state license. 
However, if you are already a certified nursing assistant, and have a high school diploma or GED, there is an alternative approach that will save you time and money. This approach for nursing assistants makes use of the CNA to LVN bridge program.
LPN vs. LVN
A Licensed Practical Nurse (LPN) is the same as a Licensed Vocational Nurse (LVN). The title "Licensed Vocational Nurse" is used in Texas and California. 
In all other states, the title LPN is used. However, the duties remain the same.
CNA vs. RN
The difference in qualifications between a CNA and a registered nurse (RN) is that a CNA is limited to providing basic nursing care. CNAs also usually work under the supervision of an RN.
A CNA does not have the training, qualifications, and licensing necessary to deliver certain types of care that a registered nurse can. While a registered nurse can deliver nursing care to deal with the injuries and help with treatment, a CNA can only assist RNs with basic nursing activities and provide basic nursing assistance.
CNAs spend most of their time getting to know their patients, offering emotional support, taking patient vital signs, and recording information about a patient's ever-changing condition.
IN addition to providing basic nursing care, nursing experience is another factor that differentiates registered nurses from CNAs. As with most nursing roles, the more nursing experience, and skills you have, the more clinical healthcare you can provide to a patient.
What is a CNA to LVN Bridge Program?
The CNA to LVN Bridge program takes into consideration knowledge and skills gained through work experience. The curriculum reduces the amount of classroom learning required, but still requires passage of the NCLEX-RN exam.
In California, a certified nursing assistant can apply to the California Board of Vocational Nursing to have their credentials upgraded to licensed practical or vocational nurse. This can be done by completing "Requirement 3". This requirement is Qualification Based on Equivalent Education and/or Experience and discussed further below.
How Long Does it Take to go From CNA to LVN in California?
It takes approximately one year for a certified nursing assistant to become a licensed practical or licensed vocational nurse through the CNA to LVN nursing program. However, in order to be approved to become an LVN, there are four requirements set forth by the California board of nursing that must be met.
Requirement One
You must
be a licensed certified nursing assistant in good standing,
hold 48 months of work experience in acute care, sub-acute care, or medical-surgical nursing,
possess a minimum of 6 weeks working in both maternity and pediatric care,
have completed 54-theory-hour pharmacology courses from a board-accredited school.
Requirement Two
If you have the required work experience and have completed the pharmacology class, you must then obtain an application packet from the California Board of Vocational Nursing by emailing your request to [email protected]
Requirement Three
The third requirement consists of requesting an Employment Verification-Nursing Experience Packet from the board. These forms will be distributed to former/present employers to verify your work hours and experience in each of the required areas.
The employers will complete the necessary information and mail the forms directly to the board. You MAY NOT mail this packet in; it must be done by the employers. Any packets that have been opened or tampered with will not be accepted.
Requirement Four
The final step of the CNA to LVN process is to submit a request for a Live Scan applicant form for fingerprinting. You can download this form from the California Board of Vocational Nursing website.
The agency performing the fingerprinting process will send this form to the Department of Justice and to the FBI for your background check. Once the background check is complete, the agency will forward the results to the CBVN. You will receive notice of a testing site and date within four to twelve weeks from the board.
Additionally, you must also pass the National Council Licensure Examination (NCLEX)-PN exam.
Who gets paid more LPN or CNA?
An LVN earns an average of $48,840 annually which is right in the middle of what CNAs and RNs make according to the Bureau of Labor Statistics.
The small fraction of licensed practical nurses and licensed vocational nurses that work at government or military facilities are paid the highest salaries, whereas a licensed practical nurse or licensed vocational nurse employed at physician's offices earns the least.
As of May 2020, the median salary for a CNA was $30,850 according to the Bureau of Labor Statistics. To see a list of industries with the highest levels of employment for CNAs and their salaries, check out this table.
How Much Does an LVN Make an Hour?
A blended average, taken from ZipRecruiter, PayScale, and Salary.com, shows $18-$35 per hour. This is also the same for a licensed practical nurse.
Sponsored Programs
Location - Asheville, NC, US 28803

Since South College was founded in 1882, we have focused on serving students who want hands-on, career-driven education that will have a meaningful impact on their lives and livelihoods.More than a ce...ntury ago, fulfilling that mission meant supplying on-campus offices so students could conduct business in the mercantile and banking industries while getting an education.Today, it means offering accelerated, hybrid, transfer, and distance learning programs. It means small class sizes, state-of-the-art labs, and campuses that are convenient to large numbers of students. Most of all, it means experienced professors who provide real world examples and lead in-depth discussions. Read More

Location - Tallahassee, FL, US 32309

Since 1977, Keiser University has maintained a practical, hands-on approach to career-focused education to help our students achieve their personal and professional goals.  Our student-ce...ntered approach remains at the foundation of the Keiser University mission and continues to attract students who prefer a more personal learning experience. At Keiser University, you will find a warm, friendly community with faculty and staff truly committed to your success.  Our small class sizes, individualized attention, and one-class-at-a-time schedules create a positive learning environment where you can excel.  Whether your goal is to prepare for a new career or to advance with your current employer, Keiser University is designed around your needs. Keiser University Advantage• Associate, Bachelor's, Master's and Doctoral degree programs• Day, Evening, and Online Classes• Financial Aid to Those Who Qualify• Job Placement Assistance Available• Military-friendly, scholarships for qualified active duty personnel, Veterans, and dependants.  Yellow Ribbon program participant, approved for Veterans trainingPrograms and delivery format vary by campus. Courses are subject to change. Keiser University's programs and curriculum remain in-line with technology and workforce trends, helping you develop the skills and qualifications necessary to succeed in today's job market.  Our career-focused programs make it possible for you to graduate in less time than you may think.  Keiser University is a private, not-for-profit university. Read More

Programs

Bachelor of Science in Nursing (FastTrack)

Accelerated Bachelor of Science in Nursing

Location - Louisville, KY, US 40205

Earn your degree from an accredited university by taking all of your classes online. Sullivan University Online delivers high quality online degree programs in an e-Learning environment that allows... you to fit education into your life. Read More

Programs

Practical Nursing Diploma
Featured Programs
Northern California, San Francisco, Bay Area
The three schools in section one are accredited by the Accrediting Commission for Community and Junior Colleges (ACCJC) of the Western Association of Schools and Colleges. The vocational nursing programs are accredited by the Board of Vocational Nursing and Psychiatric Technicians.
City College of San Francisco

The City College of San Francisco was founded in 1935 and is a multi-cultural school with 11 locations in the San Francisco area. City College offers more than 50 academic programs and over 100 occupational disciplines.
The LVN program at City College requires three semesters to complete. Students may choose either a full-time schedule that is 18 months in duration or a part-time schedule that is
24 months. After completing this program of study, students may then take the NCLEX exam to obtain their state license. The average pass rate for City College students taking the NCLEX exam was 67.4% of the total students taking the exam for the years 2012-2016.
City College has scholarships available for those who qualify. There are three categories of scholarships available. An online application may be submitted for either the general or the select scholarship. An individual paper application must be submitted for each departmental scholarship for which you may qualify.
50 Phelan Avenue
San Francisco, CA 94112
Los Medanos Community College
Los Medanos was founded in 1974 and is located in Pittsburg, California in Contra Costa County. This community college takes great pride in its diverse student body, small classes, and family-like atmosphere. The nursing and EMT classroom and lab space were newly constructed in 2012.
The vocational nursing program at Los Medanos consists of three semesters of academic work and clinical experience. This school offers an optional six-hour Nursing Career Seminar to inform participants about nursing in general and provide information about LMC programs. For the years 2012 through 2014 and the year 2016, the average percentage of Los Medanos students that passed the NCLEX exam was 92.5.
There are two nursing scholarships available. A general scholarship is available to any qualified applicant regardless of major.
2700 East Leland Road
Pittsburg, CA 94565
Santa Rosa Junior College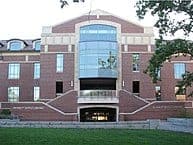 Santa Rosa Junior College is among the top ten oldest community colleges in California. Founded in 1918, SRJC offers a strong General Education program for students that wish to transfer to four-year schools along with over 175 career skills certificates programs.
The LVN program at Santa Rosa Junior College requires three semesters of academic learning blended with
clinical experience. The academic portion of this program includes courses such as anatomy, physiology, and psychology. An average of 92.73% of SRJC students passed the NCLEX in 2019/2020.
SRJC offers over 400 different scholarships to current and transfer students. To determine scholarships for which you qualify, and obtain scholarship applications visit the SRJC website.
1501 Mendocino Avenue
Santa Rosa, CA 95401
Los Angeles Area
The Career Development Institute is accredited by Accrediting Bureau of Health Education Schools, Bureau for Private Postsecondary Education, California Department of Public Health, and Board of Vocational Nursing and Psychiatric Technicians.
Career Development Institute
The Career Development Institute opened in 1998 to provide an opportunity for people of the Los Angeles community to fulfill their career aspirations in the medical field. The LVN program began in 2005 and CDI was the first school to have a mobile classroom.
The LVN program at CDI is very much like the programs at other schools except the curriculum includes an NCLEX-PN review course. A student that attends classes full-time can complete this program in 13 months. An average of 97.6% of CDI graduates who sat for the NCLEX exam from 2012-2016 passed and obtained their licenses.
1830 S Robertson Blvd.
Los Angeles, CA 90035
Marian College
Marian College is accredited by the Accrediting Bureau of Health Education Schools and California BVNPT.
The Los Angeles campus is the main campus for Marian College. The college is a 16,000 square foot facility located on Wilshire Blvd. and includes classrooms, computer and skills labs, faculty and student lounges with kitchens, and a library.
The LVN program can be completed in 14-18 months depending on if you prefer a weekday or weekend schedule. Students attending weekday classes go to school 28 hours per week, Monday through Thursday, while students attending weekend classes go for 22 hours per week, Thursday through Saturday.
3325 Wilshire Blvd., 10th Floor
Los Angeles, CA 90010
Angeles Institute, LLC
The Angeles Institute has provisional approval through the BVNPT.
The Angeles Institute has offered an LVN program since 2005. Coursework at this school is performed at an accelerated pace taking only 11 months to complete.
Scholarships are available.
17100 Pioneer Blvd., Suite 170
Artesia, CA 90701
Southern California, San Diego
The Career Development Institute is accredited by Accrediting Bureau of Health Education Schools, Bureau for Private Postsecondary Education, California Department of Public Health, and Board of Vocational Nursing and Psychiatric Technicians.
Riverside City College
RCC is accredited by the Western Association of Schools and Colleges. This school has been in operation for over 100 years and takes pride in its ability to overcome ever-changing situations to continue to provide quality education to students.
The vocational nursing program at RCC is approved by the California BVNPT. An average of 98.6% of RCC students who have taken the NCPLEX exam from 2012-2016 has passed.
Scholarships are available.
Inland Career Education Center
The ICEC is accredited by the Western Association of Schools and Colleges. The school was opened in 1920 and has undergone many changes, but the main objective to provide education based on the community's needs has remained intact.
The VN program at ICEC has several pre-requisites that must be met. These include completion of a CNA, MA, or EMT course, completion of either Introduction to Education and Career Planning or Customer Service, and you must submit three letters of recommendation.
1200 North E Street
San Bernardino, CA 92405
Bakersfield College
Bakersfield College is accredited by the ACCJC of the Western Association of Schools and Colleges. Founded in 1913 this institution has four convenient locations with the main campus being located in Northeast Bakersfield.
The VN program at Bakersfield is accredited by the BVNPT. This program takes three semesters to complete. There are several steps that need to be completed prior to registering for classes.
1801 Panorama Drive
Bakersfield, CA 93305
Below, you'll find a list of schools that will help you earn a diploma as an LVN and start an exciting career path in nursing.
| | |
| --- | --- |
| SCHOOL NAME | CITY, STATE |
| Advanced College | South Gate, CA |
| Allan Hancock College | Santa Maria, CA |
| Angeles College | Los Angeles, CA |
| Angeles Institute | ARTESIA, CA |
| Antelope Valley College | Lancaster, CA |
| Bakersfield College | Bakersfield, CA |
| Beaumont Adult School | Beaumont, CA |
| Blake Austin College | Vacaville, CA |
| California Career College | Canoga Park, CA |
| Career Care Institute | Lancaster, CA |
| Career Colleges of America | South Gate, CA |
| Career Development Institute | Los Angeles, CA |
| Career Networks Institute | Orange, CA |
| Casa Loma College-Van Nuys | Van Nuys, CA |
| CBD College | Los Angeles, CA |
| Central Nursing College | Los Angeles, CA |
| Cerro Coso Community College | Ridgecrest, CA |
| CES College | Burbank, CA |
| Charles A. Jones Career and Education Center | Sacramento, CA |
| Chaffey College | Rancho Cucamonga, CA |
| Chaffey College | Rancho Cucamonga, CA |
| Charles A. Jones Career and Education Center | Sacramento, CA |
| Charter College-Canyon Country | Canyon Country, CA |
| Citrus College | Glendora, CA |
| Citrus College | Glendora, CA |
| City College of San Francisco | San Francisco, CA |
| Clovis Adult Education | Clovis, CA |
| College of the Redwoods | Eureka, CA |
| College of the Redwoods | Eureka, CA |
| College of the Siskiyous | Weed, CA |
| College of the Siskiyous | Weed, CA |
| Colton-Redlands-Yucaipa Regional Occupational Program | Redlands, CA |
| Concorde Career College-San Bernardino | San Bernardino, CA |
| Copper Mountain Community College | Joshua Tree, CA |
| Copper Mountain Community College | Joshua Tree, CA |
| Cuesta College | San Luis Obispo, CA |
| Downey Adult School | Downey, CA |
| Feather River Community College District | Quincy, CA |
| Feather River Community College District | Quincy, CA |