Critical Care Nurse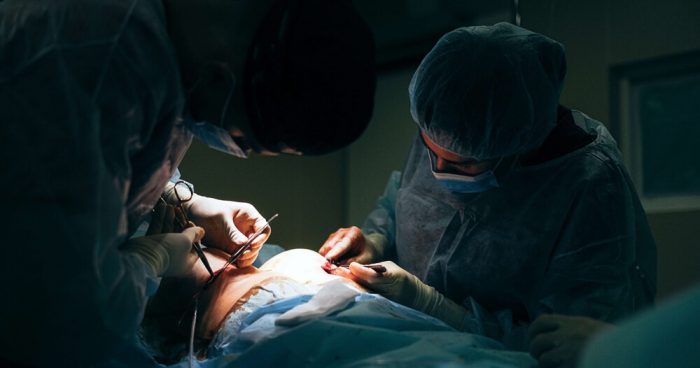 Critical care nurses (CCNs) help patients heal from life-threatening illnesses and injuries. In fact, of all the patients in a given facility, CCNs care for the most at-risk. For example, patients considered high-risk could be recovering from surgery or struggling with a chronic illness.
The first intensive care units appeared in the 1950s. The purpose of these units was to deliver treatment to extremely sick patients who required consistent, one on one attention from a registered nurse. And while the ICUs are considered the birthplace of critical care nursing, they are not the only department where CCNs deliver important care.
As skilled healthcare professionals, critical care nurses work in burn centers, trauma centers, operating rooms, emergency departments, neonatal intensive care units, pediatric units, and other medical settings where patients require concentrated care. To be successful, you'll need to be caring, a team player, intuitive, and adaptable.
What Does a Critical Care Nurse Do?
CCNs provide intensive care to patients that have been critically injured or are healing from a major illness. Caring for critically ill patients requires a high degree of focus. In fact, on a typical day, a CCN might be required to help stabilize a patient experiencing a medical emergency, administer intravenous (IV) fluids, and administer medications. Other tasks might include:
Roles Of The CCN
Based on the March 1996 report, The Registered Nurse Population, from the U.S. Department of Health and Human Services (DHHS), there are 273,850 nurses in the U.S. who care for critically ill patients in the hospital setting. The critical care nurse accounts for approximately 24 percent of the number of nurses employed in a healthcare facility setting.
Managed care has also fueled an increasing interest in advanced practice nurses in the acute- and critical care settings. Within the critical care setting, they're most often Clinical Nurse Specialists (CNS) and Acute-Care Nurse Practitioners (ACNPs). They demonstrate a high level of independence and in many states, they are now entitled to direct financial reimbursement, much like physicians.
Critical Care Nurse Specialties
A Clinical Nurse Specialist (CNS) is an expert clinician in a particular specialty. A CCN is considered a CNS.
The CNS is in charge of the identification and treatment of clinical issues as well as in the treatments for those problems to enhance care for patients and families. They offer direct patient care, such as assessing, diagnosing, planning, and prescribing pharmacologic and non-pharmacologic management of medical problems.
Acute Care Nurse Practitioners (ACNPs), in the critical-care setting, concentrate on making clinical decisions associated with complex patient care problems encountered within the acute-care setting. Their routines include health background and risk appraisal, interpretation of diagnostic tests, and offering treatment, which can consist of prescribing medication.
The critical care nurse specialty includes the sub-specialties of the adult, pediatric, and neonatal nursing practices. As a CCN, you can choose to specialize in many different areas including:
Trauma center burn units
Neonatal ICUs
Skilled nursing facilities
Post-surgical and progressive care units
Transport drives or flights
Long-term and acute care facilities
During the COVID-19 pandemic, critical care nurses have also traveled to various hot zones across the world to assist with the most critically ill patients.
What's It Like Working as a CCN?
CCNs practice in settings where patients require complex assessment, high-intensity therapies and interventions, and continuous care. The critical care nurse relies upon specialized anatomical expertise, skills, and experience to deliver care to patients and families. When working in harmony, this creates environments that are healing, humane, and caring.
The CCN works in many settings, filling many different roles. They may be bedside clinicians, nurse educators, nurse researchers, nurse managers, clinical nurse specialists, PACU nurses, and nurse practitioners.
Within the hospital setting, the critical care nurse is found wherever there are critically ill patients: intensive-care units (ICUs); pediatric ICUs, neonatal ICUs, cardiac care units, cardiac catheter labs, telemetry units, progressive care units, emergency departments, and recovery rooms.
Based on the March 1996 DHHS report, 60 percent of all nurses are employed in a medical facility setting. However, increasingly, CCNs are being employed in home health, managed care organizations, nursing schools, outpatient surgery centers, clinics, and flight units.
How Much do CCNs Make?
The critical care nurse salary may differ by location, practice setting, and also the size of the institution. Additional factors that influence salary are educational level, experience, and position.
The escalating nursing shortage is particularly severe within the specialized sections of nursing. Hospitals are providing the critical care nurse ever more appealing incentives such as generous sign-on bonuses, relocation bonuses, and reimbursement, and other attractive benefits.
Based on a current membership questionnaire done with the American Association of Critical-Care Nurses, 50% of the total regular membership revealed the following annual salary ranges:
According to a 2010 salary survey of 2,784 nurses by Nursingcenter.com, the typical annual salary for full-time nurses is $43,980. The salaries of certified nurses were compared with nurses who aren't certified and results revealed that some 23 percent of certified nurses earn over $50,000 yearly. Only 11 percent of nurses who aren't certified in a specialty earn more than $50,000.
How Do You Become a Critical Care Nurse?
Some organizations prefer to employ certified nurses because they are likely to exhibit a greater degree of expertise within their specialty and frequently have more specialty practice experience. The certified critical care nurse (CCRNs) meet this preference by passing a thorough test and by meeting extensive continuing education and clinical experience requirements.
CCN Qualifications
To be a critical care nurse, you will first need to be a registered nurse with at least a diploma in nursing, Associate Degree in Nursing (ADN), or a Bachelor's Degree in Nursing (BSN). Though certification is not required for practice in a specialty like critical care, many nurses decide to become certified.
The requirements vary from state to state and are dictated by each states Board of Nursing. Many nursing schools offer students exposure to critical care, but most of a critical-care nurses specialty education and orientation are provided by his or her employer.
Advanced practice nurses must earn an advanced degree, either a Master of Science in Nursing (MSN) or doctorate. If you are interested in becoming a critical care nurse, check out the following resources.
American Association of Critical-Care Nurses
101 Columbia
Aliso Viejo, CA 92656-1491
800-899-2226
949-362-2000
E-Mail: [email protected]
Web site: http://www.aacn.org
Society of Critical Care Medicine
8101 East Kaiser Boulevard, 3rd Floor
Anaheim, CA 92808-2259
877-291-7226
312-601-4500
Fax: (312) 601-4501
E-Mail: [email protected]
Web site: http://www.sccm.org
Sponsored Programs
Location - Houston, TX, US 77092

The College of Health Care Professions is a Texas-based career education school founded by physicians in the Texas Medical Center solely specializing in healthcare education and dedicated to provid...ing students with training and education Read More

Programs

Vocational Nursing Certificate Program

Nursing – AAS Degree (LVN to ADN)

Location - Melbourne, FL, US 32901

Since 1977, Keiser University has maintained a practical, hands-on approach to career-focused education to help our students achieve their personal and professional goals.  Our student-ce...ntered approach remains at the foundation of the Keiser University mission and continues to attract students who prefer a more personal learning experience. At Keiser University, you will find a warm, friendly community with faculty and staff truly committed to your success.  Our small class sizes, individualized attention, and one-class-at-a-time schedules create a positive learning environment where you can excel.  Whether your goal is to prepare for a new career or to advance with your current employer, Keiser University is designed around your needs. Keiser University Advantage• Associate, Bachelor's, Master's and Doctoral degree programs• Day, Evening, and Online Classes• Financial Aid to Those Who Qualify• Job Placement Assistance Available• Military-friendly, scholarships for qualified active duty personnel, Veterans, and dependants.  Yellow Ribbon program participant, approved for Veterans trainingPrograms and delivery format vary by campus. Courses are subject to change. Keiser University's programs and curriculum remain in-line with technology and workforce trends, helping you develop the skills and qualifications necessary to succeed in today's job market.  Our career-focused programs make it possible for you to graduate in less time than you may think.  Keiser University is a private, not-for-profit university. Read More

Programs

Bachelor of Science in Nursing (FastTrack)

Nursing, MSN - Family Nurse Practitioner

Location - Louisville, KY, US 40205

Earn your degree from an accredited university by taking all of your classes online. Sullivan University Online delivers high quality online degree programs in an e-Learning environment that allows... you to fit education into your life. Read More

Programs

Practical Nursing Diploma