LPN vs RN Scope of Practice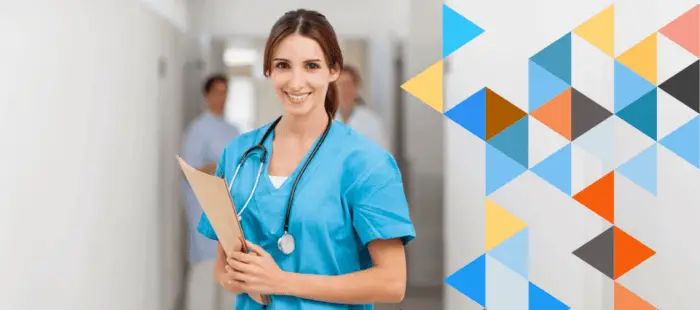 The scopes of practice for a Registered Nurse (RN) and a Licensed Practical Nurse (LPN) are very different as required by law. While an RN can function independently in their care with patients, an LPN may only practice in a dependent scope, assisting doctors and RN's with the care of patients.
Below we have listed several categories within the scope of work responsibilities between RN's and LPN's to give you a clear view of the different positions. Each category of care is different depending on your qualifications. This should give you a much clearer understanding of the roles both of these positions entail.
Patient Assessment
Scope of RN
An RN is responsible for the continual assessment of each patient and sets out a plan that will meet the needs of their care by the nursing staff and LPN's.
Registered nurses are the principal collector of data from their patients. They most often take all of the original status data from the patient when they are admitted and record it on a chart. In some cases, depending on the nursing schedule, they may assign an LPN to collect some data such as patient blood pressure or temperature.
Verification of all patient data that is collected and interpretation of the results in terms of whether the patient is improving or needs a different plan of care.
RNs determine the level and frequency of assessment required for the patient. If the patient is unstable, the RN may assign an assessment every half hour and as they stabilize. 
Registered nurses determine the patient's ability for self-care. The patient may be healing but it is the RN's job to determine if they are ready to go home and have the ability to properly take care of themselves.
Scope of LPN
LPNs aid in the collection of patient data. They may be asked to assist the RN in taking vitals information or asking the patient routine health questions.
Licensed practical nurses must be able to recognize the need for intervention from a doctor in regards to patient status. They must be able to determine if the patient is under stress, discomfort, or trauma.
LPNs monitor how the patients are doing in response to their treatment plan. For example, monitoring the level of pain in a patient that is being given medications for their comfort.
LPNs update patients and family on any testing scheduling or anticipated doctor visits.
Planning
Scope of RN
Based on the base information, the RN will create a plan of care for each patient. This plan must be updated constantly as the patient's condition changes.
Creates goals for patient care and outcome as the outline of the patient's plan of care.
Creates a discharge plan of care to be shared with the patient and family. Educates and provides necessary resources for the patient and the family to be able to provide proper care for themselves after they are discharged from care.
Scope of LPN
Participates in the planning of in-patient care and discharge care plan.
Collects resource information to be shared with patients and family as instructed by the RN.
Encouraged to make suggestions about creating wellness plans for patients.
Implementation
Scope of RN
Implements the plan of care that has been created for all patients.
Creates a relationship with patients and families for better communication. Families often have less stress when they feel like they have a good and open relationship with their family member's nursing staff. 
Provides counseling for patients that require assistance with regaining skills, community and social supports, and promotion of health. Provides resource information that patients may need once they are discharged.
Assigns and manages all licensed and non-licensed staff that interact with the patient. This may include the dietary staff, x-ray technicians, and physiotherapists.
Conducts requested diagnostic tests as well as administering prescribed medications as per their doctor.
Scope of LPN
Dutifully and precisely follows the established plan of care for each patient. While under the supervision of an RN they can assist in carrying out the plan of care for each patient with the exception of administering medications.
Sees that all tasks have been completed as required by the individual care plan. Conducts research and provides resources for patient education.
Evaluation
Scope of RN
Compiles ongoing patient data and utilizes it to continually update the plan of care. As a patient improves, their plan of care may change so the RN needs to constantly update their plan according to condition.
Observes and evaluates levels of care provided by support staff. Advises when any changes have been made to the plan of care for a patient.
Scope of LPN
Observes the patient's reactions to treatments and record all data. Recording things like temperature stabilization, lowered blood pressure, and general improvements in well-being. They should also be able to recognize when there are any negative changes to a patient's status and report it immediately to the supervising RN.
May make suggestions to the RN about updating the plan of care for a patient based on responses to treatment.
Reporting
Scope of RN
Keeps all patient's records up to date and does all of the recordings onto charts as per treatment orders.
Reports patient's reaction and suggestions via the plan of care.
Keeping accurate records and being able to use the data to format a new direction of care is a large part of the plan of care scope.
Scope of LPN
Assists in the collection of data including blood pressure, temperature, and verbal patient answers to medical inquiries
Collaboration
Scope of RN
Communicates and coordinates with other specialists that may be involved with the patient's plan of care. The RN will schedule the timing of the necessary test, x-rays, and specialist appointments depending on the needs of the patient.
Initiates collaboration with other medical disciplines whose involvement may be to benefit of the patient. The RN may reach out to a dietician, speech therapist, or other specialists on behalf of the patient to have them come in for a consultation.
Has decision making power in the realm of multi-discipline treatments. Can decide the scheduling of testing from other departments based on the current condition and availability of the patient.
Researches and uses any other appropriate resources for proper patient care. Using knowledge of the patients' condition, the RN may reach out to any number of sub-specialists that may be able to further the patient's care.
Scope of LPN
Assists RN in collaboration with other medical specialists. They may be asked to set up appointment times, arrange therapy sessions, and accompany the patient when needed.
Assists in research and implementation of the set plan of care for each patient. The RN may request that specific research is done depending on the scope of the plan of care.
SOURCES:
https://www.ncbon.com/vdownloads/position-statements-decision-trees/color-rn-lpn-scope-comparison-chart.pdf