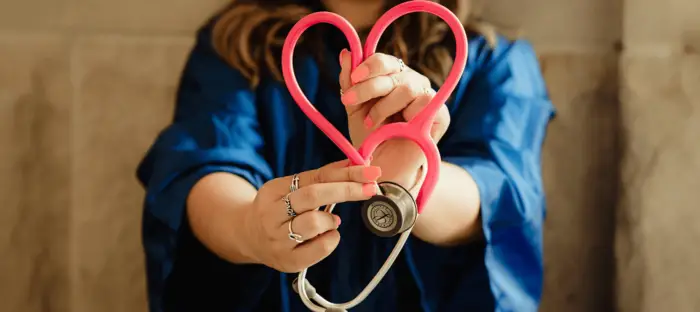 The excellent profession of nursing calls for a great lot of commitment, devotion, and compassion. With advancements in healthcare and medicine, this industry is continually evolving. There are different degrees of nursing, and each has a certain job and set of obligations. The many nursing levels, their responsibilities, and the educational prerequisites for each will be covered in this article.
Level 1: Certified Nursing Assistant (CNA)
The first position in nursing is that of a Certified Nursing Assistant (CNA). CNAs offer patients basic care while working under the direction of registered nurses (RNs) and licensed practical nurses (LPNs). They help with tasks of daily living, including bathing, grooming, dressing, and feeding. Additionally, they keep an eye on the patients' vital signs and alert the nursing staff to any changes.
Level 2: Licensed Practical Nurse (LPN)
The second level of nursing is a Licensed Practical Nurse (LPN). Patients receive basic medical care from LPNs who work under the direction of RNs. They carry out a variety of tasks, including taking vital signs, giving drugs, and treating wounds. LPNs also support diagnostic procedures and patient evaluations.
Level 3: Registered Nurse (RN)
A Registered Nurse (RN) is the third level of nursing. RNs are responsible for providing and coordinating patient care. They perform a range of duties, including administering medications, monitoring vital signs, and assessing patients' conditions. Registered nurses also educate patients and their families about their healthcare needs and coordinate patient care with other healthcare professionals.
Level 4: Advanced Practice Registered Nurse (APRN)
The most advanced nursing professional is an advanced practice registered nurse (APRN). APRNs are nurses with advanced degrees who have received specialized training in a field like family practice, pediatrics, or oncology. APRNs are capable of carrying out many of the same tasks as doctors, including prescribing medications and identifying and treating ailments.
Differences between Nursing Levels
The duties and responsibilities of the various nursing levels vary. For instance, CNAs are in charge of basic patient care, whereas RNs are in charge of coordinating patient care. On the other hand, APRNs can carry out many of the same tasks as doctors because they have specialized training in a particular field of healthcare.
Educational Requirements for Nursing Levels
The educational requirements for nursing levels vary. CNAs typically complete a short-term training program, which can be completed in a matter of weeks. LPNs usually complete a one-year nursing program, while RNs typically complete a two-year associate's degree or a four-year bachelor's degree in nursing. APRNs require an advanced degree in nursing, such as a master's or doctoral degree.
Nursing Career Paths
There are several career options available in nursing, including clinical practice, research, education, and leadership. Specializations for nurses include cancer, critical care, pediatrics, geriatrics, and more. Nurses can pursue advanced practice careers like nurse practitioners, clinical nurse specialists, nurse anesthetists, and nurse midwives with extra education and training.
The Future of Nursing
The future of nursing is promising given the increased demand for healthcare services and the emphasis on preventative care. Nursing is predicted to play a key role in the delivery of healthcare. Particularly in the areas of patient education and the management of chronic diseases. It is also anticipated that new opportunities for nurses may arise as a result of technological developments in healthcare, such as telemedicine and electronic health records.
Benefits of a Nursing Career
Numerous advantages come with a career in nursing, including job security, competitive pay, flexible hours, and the chance to positively impact the lives of others. Additionally, nurses can expand their professions by seeking advanced degrees and specialized training.
Challenges of a Nursing Career
The tough field of nursing necessitates long hours, both mental and emotional courage, and the capacity to bear stress. Burnout, heavy patient loads, and the possibility of contracting infectious diseases are among the difficulties that nurses must deal with. Despite these difficulties, many people choose nursing as a satisfying career.
Salary and Job Outlook for Nursing
As of May 2021, the median annual salary for registered nurses was $77,600, according to the Bureau of Labor Statistics. From 2021 to 2031, the demand for nurses is anticipated to increase by 6%, which is faster than the average for all occupations. Ageing populations, an increase in chronic diseases, and the demand for preventative care are some of the causes that are driving this growth.
Frequently Asked Questions (FAQs)
What is the difference between a CNA and an LPN?
CNAs provide basic care to patients, while LPNs provide basic medical care.
What is the difference between an RN and an APRN?
RNs coordinate patient care, while APRNs have specialized training in a particular area of healthcare.
What are the educational requirements for nursing?
The educational requirements vary by level, ranging from short-term training programs to advanced degrees.
What are some benefits of a nursing career?
Job security, competitive salaries, and the opportunity to make a difference in people's lives are some of the benefits of a nursing career.
What is the job outlook for nursing?
The demand for nurses is expected to grow by 6% from 2021 to 2031, which is faster than the average for all occupations.
Conclusion
There are many career routes and prospects for progression in the exciting and difficult field of nursing. Despite having diverse duties and educational requirements, all nursing levels are crucial to providing patients with high-quality medical care. The nursing field continues to be rewarding and valuable despite its problems.
Categorised in: Uncategorized