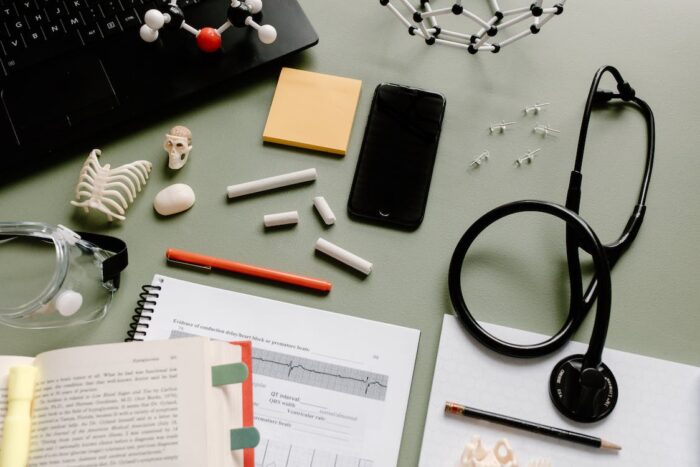 It's easy to get sucked into a profession that you are passionate about. And sometimes, you take tiny little steps to accomplish something big. In education, bridging programs are those steps that let you accomplish those big career goals. Here is how: 
Many colleges and institutions offer programs for Certified Nursing Assistants who want to become Licensed Vocational Nurses.  
In this article, I will provide information on CNA to LVN programs, the type of content categories that are part of the exam, and prospects as LVN.
What's CNA to LVN Program? 
Hey! The pathways towards becoming a nurse are not so rigid in California or other states in the USA. Take, for example, the role of a Certified Nursing Assistant (CNA). It's an excellent position to get a feel for the role of a nurse in the healthcare industry. 
And when you're happy with the role and would like to take on more responsibilities, you can start building your efforts toward becoming a Licensed Vocational Nurse (LVN).
Also, please know that the regulations for transitioning from a CNA to LVN differ from state to state, but you can bet the salaries and your role in the medical industry will be much bigger. 
If you're ready to initiate the jump from CNA to LVN, please note that it usually takes around 12 months to become an LVN as a CNA. 
Various colleges offer vocational nursing programs aimed at CNAs interested in becoming LVN. 
Are you interested in transitioning from CNA to LVN? Then feel free to check our in-depth article on the subject.  
Here's a Basic Overview of the CNA to LVN Programs
These programs are specially designed for CNAs and help them acquire the skills and experience required to excel as LVN. And as you will see, the syllabus takes into account all the clinical circumstances that you might encounter as a vocational nurse and trains you on:
Ethical and legal aspects of the profession 
Safety regulations 
Maintaining standards of care
In an in-depth review, I present a content outline of a CNA to LVN program so you get the idea :
Upon entry into the course, in your first few weeks of studies, you will be introduced to:
Roles of a vocational nurse 
Clinical training as part of the program for LVN
Introduction and basics of Pharmacology
In your second semester, the topics covered will be the same, except that you will be required to have an in-depth knowledge of the subjects I have outlined above. 
During the final semester, you will be introduced to new concepts such as:
Topics relating to maternal, child, and adult health
Clinical training in maternal, child, and adult health
Basics of Psychology 
Management skills
Now, with the overview aside, the core-course content usually includes:   
Anatomy
Physiology
Nutrition
Human growth and development
Transmittable diseases 
As concepts closely related to medical sciences. And some of which you might be already familiar with.  
In nursing fundamentals, you will be covering topics such as
Medical and surgical care 
Gerontological care
Rehabilitation care
Patient Education
Maternity Nursing
Pediatric care
To summarize, the programs are very similar to LVN programs in that you can enroll without any experience as a CNA. 
The advantage of transitioning from a CNA to an LVN is that you will have work experience in the healthcare industry and can omit the lessons that were already part of your CNA education and clinical experience based on the program. 
And you will have a much easier time completing the course because of your previous training and knowledge. Also, some colleges offer you extra transfer credits if you're a registered CNA when enrolling.
You Completed the Course — Now What?
Alright, you have completed the course! You just have to pass an exam to earn your license. Here are some interesting facts about the exam.
This exam is offered by the National Council Licensure Examination board (NCLEX). 
And all the graduates from LVN or Licensed Practical Nurse(LPN) programs are required to pass the NCLEX-PN exam before being granted a license.  
The syllabus for the NCLEX-PN exam includes content categories as per the needs of the healthcare industry. Of course, most of this will have been covered in your previous enrolled educational program (either LVN or CNA).   
Here is the overview of the content categories that you will be tested on the NCLEX-PN exam:
Topics on maintaining safe and effective care for patients 

Coordinated care 
Safety and infection control

Topics on health promotion and maintenance as a nurse
Psychological Integrity in a healthcare setting 
Physiological Integrity in a healthcare setting

Basic care and comfort
Pharmacological therapies
Reduction of risk potential
Physiological adaptation
The first and the fourth main sections have additional subsections. The topics that appear below the main sections are their respective subsections.
If you're curious about the exam and want to get a feel for it? Try our NCLEX Practice exam. It's like a fun exercise that feels like an actual exam. So highly recommended! 
Wrapping Up
CNA to LVN programs are for CNAs that wish to transition to LVNs. This is a great career move, as the salary compensation for LVNs tends to be higher. But your role and responsibilities in the healthcare industry also increase. 
Yet if you're passionate about healthcare and medicine, it's a step in the right direction. Again, feel free to check out the NCLEX Practice exam to put your skills to the test. And if you need help preparing and acing the NCLEX exam, here is our comprehensive guide.    
Frequently Asked Questions (FAQs)
Here is one of the most important FAQs that gets asked around a lot in search engines:
How much does an LVN make in California?
Based on several credible sources, I would say as an entry-level LVN —  you can earn between $50,000 to $70,000 per year. Which changes based on your experience and location.  
Categorised in: Nursing News