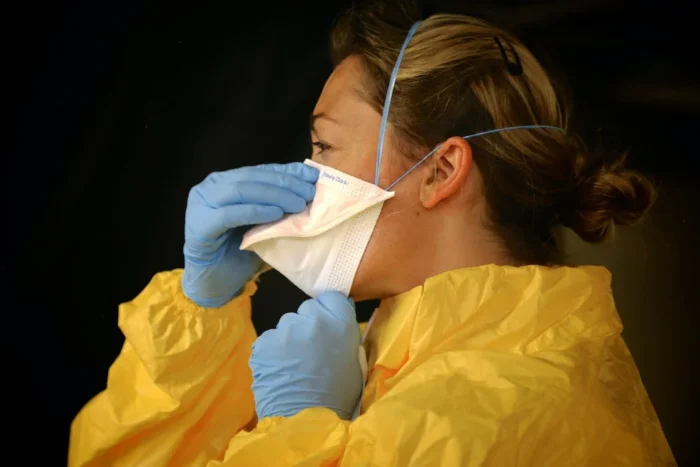 I'm just going to assume you're an adventurous person. Writing about CNA travel jobs brings back memories from my college days when I visited patients in hospitals and sometimes in their homes for medical research. It was nice, and I wouldn't forget it.
CNA travel jobs are listings for traveling CNAs.They are different from regular CNAs in that they are required to travel to the homes of patients they care for.   
In this article, I will cover the roles and responsibilities of traveling CNAs, their salaries, the requirements of becoming one, and what the job experience feels like.  
What Are Traveling CNA Job Listings?
Well, you might already know the responsibilities of a CNA. But here is a quick overview because it's important to the main topic, and you will see how they are related. 
Certified nursing assistants (CNAs) are professionals within the healthcare industry. Their primary roles are caring for patients and helping Licensed vocational nurses (LVNs) and Registered Nurses (RN).  
Alright, here comes the main difference between a CNA and a traveling CNA. While the CNAs undertake their duties in a healthcare setting such as hospitals and other institutions, traveling CNAs are required to travel to the homes of patients that they are caring for. 
Here are some of the responsibilities that are unique as a traveling CNA:
You might be requested by doctors, registered nurses, or LVNs to monitor the health of patients at their premises. 
Also, you will also be responsible for administering medications whenever needed. 
You are required to assist patients with healthcare-related tasks and assess any subsequent development in condition.
Prepare reports detailing your activities with patients in their homes and submit them to the management of your employers.    
Job listings for traveling CNAs are usually posted by organizations specializing in patient care at home. Hence, it will feel like you're switching clients often, and the job responsibilities will almost feel like freelancing to individual clients, except that you will be working with an agency that will source leads.    
What's the Salary for Traveling CNAs Like?
The average salary of a traveling CNA falls is around $64,000 per year or around $30 per hour. But your pay can go up to $80,000 per year. Depending on other factors such as your experience, the location, and the type of clients you're caring for.
Yes, you heard that right! There could be additional pay in the form of tips or bonuses based on the client to which you will help. Perhaps, it is someone famous and affluent? It will all affect the final payout.   
It's also interesting to note that:
Average salaries for traveling CNAs are considerably higher than for CNAs. The payouts I mentioned above are double that of what a CNA can hope to make, at least on an hourly basis. Because, you see, CNA is an entry-level position in the healthcare industry.
If you're doing it full-time, you can complete the educational requirements for the CNA programs after high school within 12 months of enrollment.    
I was surprised when I looked at job listings that paid above $90,000 per year, as this is equal to the salaries of professionals from the diagnostics and medical imaging departments. 
The training required to become a diagnostics technician is comparatively much more rigorous and requires more financial investment.  
How Can You Become a Traveling CNA?
Although the responsibilities of a traveling CNA are slightly different from a CNA, the educational and experience requirements between them are almost identical. 
Here is a quick overview of what it takes:
First and foremost, the most obvious one. Your ability to travel! Wherever needed by your agency!
And, of course, the core requirements of education and completing a state-approved CNA program and acquiring a certification and patient care skills as part of the program.
Pass the NNAAP exam and earn their credentials, which is a requirement in many states such as California.
Many employers also require you to have a valid driver's license with a flawless record with the law.      
Or perhaps you could have bigger ambitions, for example, becoming a registered nurse. It's common for people to enroll in CNA programs and work as CNAs for some time before finally investing in a nursing degree. The progression to such programs is smooth due to your clinical experience as CNA.      
In any case, you should also remember the requirements and pathways are different and vary based on your state. Here is our article on CNA to LVN programs. Feel free to check it out in case you're curious about transitioning in the future.
What's the CNA Traveling Experience Like?
Traveling CNAs are lucky professionals in that they get to live through some fascinating experiences compared to other more static professions within the industry. Here is how:
There is always an adventure as your work begins and ends with travel. Furthermore, traveling CNAs also get to have a bird's eye view of the nursing field as they work with patients, agencies, doctors, LVNs, and RN. 
You're also more likely to visit places that you thought you would never visit; the best part is it will all be taken care of; by your current employer. You will be compensated for traveling!  
So if you're a person who loves to explore the states and is passionate about the healthcare industry. Look no further! This is a great profession with awesome pay. 
But on the other hand, if you get homesick just by visiting your nearest Mcdonalds, put more thought into it, maybe? 
Wrapping Up
So, what are CNA travel jobs? It's simple CNA plus traveling. Your roles and responsibilities will be the same as a CNA. Except as a traveling CNA, your salaries will be much higher, and of course, you get to explore while fully being compensated. 
Feel free to check out the free NCLEX Practice exam to put your nursing skills to the test; although it's designed for practical nurses, it should be a fun exercise. And if you need help preparing and acing the NCLEX exam, here is our comprehensive study guide. 
Categorised in: Nursing News